By Scott Hamilton
Sept. 27, 2021, © Leeham News: In a few weeks it will be a year since Boeing suspended delivery of virtually all 787s. Inspections revealed some flaws in production. Despite a year-long effort, Boeing hasn't been able to persuade the Federal Aviation Administration, yet, to grant authority to resume deliveries.
Deliveries may resume next month, The Wall Street Journal reported Sept. 6. Or they may not. Boeing isn't making any predictions as it continues to work with the FAA to do so.
More than 100 787s have been produced (it is said the number is 106, but this is a moving target). Boeing continues to inspect the aircraft. Those in production at the Charleston (SC) factory are fixed as these are assembled at a very low rate.
A little gap
Boeing's marquis wide-body airplane is bedeviled by flaws in mating fuselage sections that are variously described as no bigger than the width of paper, a coat of paint or human hair. Calling these flaws "gaps" conjures up something larger. These aren't safety of flight issues, meaning the in-service fleet didn't have to be grounded. (Eight 787s were grounded for inspection and analysis soon after the issue was first discovered in August 2019.) But any in-production 787s went into inventory for inspection and, when necessary, fixes that could include rework. Boeing reduced the production rate, first in response to the COVID pandemic. Later, as inventory grew, Boeing reduced production again to an unspecified rate below 5/mo. (Market sources suggest the rate is now at 2/mo.)
Boeing has a video here explaining some of the processes involved. The target areas are inspected with feeler gauges. Given the widths we're talking about, I expected that something like a laser might be used. The fix for the planes in inventory involves inserting shims—again, imagine the widths we're talking about. For planes still on the assembly line, the fixes are incorporated there.
Locations
The affected sections were the aft end of the airplane at Sections 47 and 48. As Boeing investigated further, officials asked the suppliers to inspect their work. Spirit Aerosystems, which makes the nose Section 41, also found similar flaws. Like the aft, corrections of the Section 41 mating require either rework or factory fixes.
Boeing CEO David Calhoun, during an earnings call, described the discoveries and additional revelations as Boeing being tough on itself. The Wall Street Journal reported that Boeing employees representing the FAA, called ODAs (for Organization Designation Authorization), refused recently sign off on a proposed Boeing procedure for spot checks on future airplanes. This delayed restarting deliveries. The target date, according to the newspaper, is now next month.
But Boeing—perhaps stung by the repeated forecasts by former CEO Dennis Muilenburg when the 737 MAX would return to the skies—isn't making any forecasts. The ODA reticence may also be a newfound backbone following the revelations of FAA acquiescence during the MAX development.
Inexcusable delays
With no 787 deliveries, other than one that pre-dated this problem, for a year, some contracts may run up against provisions that allow the customer to cancel the order without penalty. Contracts have "excusable" and "inexcusable" delay provisions, with specificity for each—along with enough ambiguity at times to allow lawyers to enter the fray. Typically, 9-12 months' delay is required to kick in these provisions. (Boeing declined to discuss contract terms, but these at a general level are common knowledge within the industry and finance communities.)
Given the pandemic, and now the approaching winter season, some airlines may not want to accept delivery once deliveries restart. But this doesn't necessarily mean wholesale cancellations are around the corner, either.
More likely Boeing and the customer will negotiate a new delivery schedule rather than cancel.
Production issues from the beginning
It remains unclear why these issues surfaced in 2019 and 2020. The 787 has been in production since 2004 and final assembly since 2007. One would think these issues would have surfaced long before. Coming as they did during the MAX crisis only exacerbated Boeing's cash flow crunch.
But production of the 787 has been troubled from the start.
Outsourcing that Harry Stonecipher, a former Boeing CEO, insisted on caused no end of grief on the program.
"There were two things going on. One was that not wanting to spend as much Boeing money, but the other thing, if you remember going on back then, was this whole large-scale systems integration phenomenon that was sweeping through the industry," said a key former Boeing official who was assigned to the 787 program at the creation. The 787 was intended to basically be a prefabricated airplane.
"Yes, and the fact that OEMs could push more design, detailed work, and more of the work down into the supply base" also was a factor. "The OEMs would basically be the conductor and orchestrate everybody else doing the vast majority of the assignment. It turned out not a great idea."
But the former official said, "It wasn't complete lunacy because the major partners we picked to a large degree were all OEMs in their own right. Mitsubishi has designed and built all kinds of airplanes, and spacecraft, and rockets, and all that kind of stuff.
"Even Alenia (which gave Boeing fits) was an OEM. It wasn't that we were completely stupid about it, but what really surprised everybody is that it's one thing to build a Japanese government fighter or transport plane, it's another thing to be in charge of a big piece of a commercial airplane. It's just a completely different assignment."
Boeing's own actions
One major problem that emerged was mismatched mating of the wing box to the fuselage. Mitsubishi Heavy Industries designed and built the wing box. Boeing was responsible for mating it with the fuselage.
"We were responsible for the interface between the two of them, and that design flaw that caused about a year's worth of delay. That was a complete screw-up by Boeing. It was one of those ones that after the static load failed and everybody looked at what happened, it was one of those 'What in the world? How could we have missed that?'" the official said.
Portions of this information appears in my new book, Air Wars, The Global Combat Between Airbus and Boeing. The book is available here.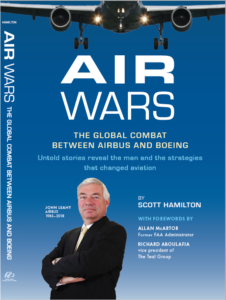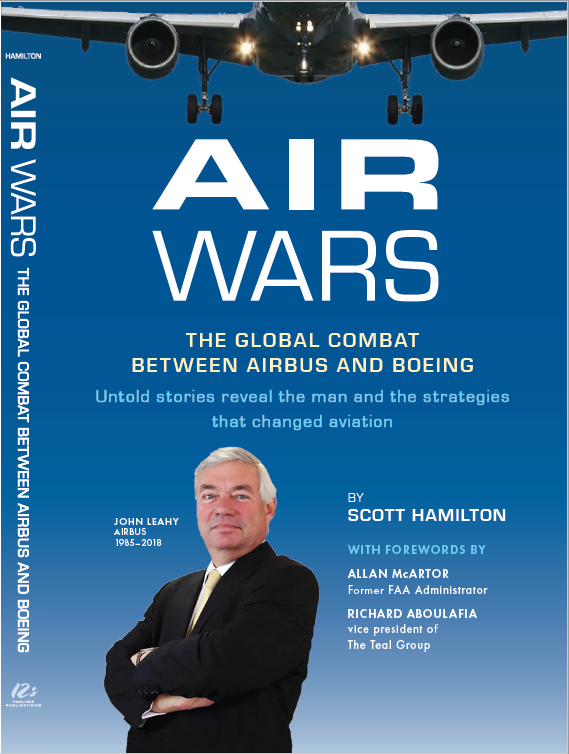 Related