By Bjorn Fehrm
November 14, 2022, ©. Leeham News: Embraer presented its 3Q2022 results today. Commercial aircraft deliveries stayed low, with only one E195-E2 delivered in the quarter, together with nine E175s. In total, 27 E-jets have been delivered from a guidance of 60-70.
Revenue for the group was down 3% compared with 3Q2021, mainly due to Defense & Security revenue declining $75m ($102m vs. $177m). Group net profit was -$30m (-$45m 3Q2021).
Group sales were flat as Porter and SalamAir orders for E195-E2s balanced a Republic Airways reduction of E175 orders with 31 units. The company retained the 2022 guidance with an increase in Free Cash Flow from $50m to $150m or better.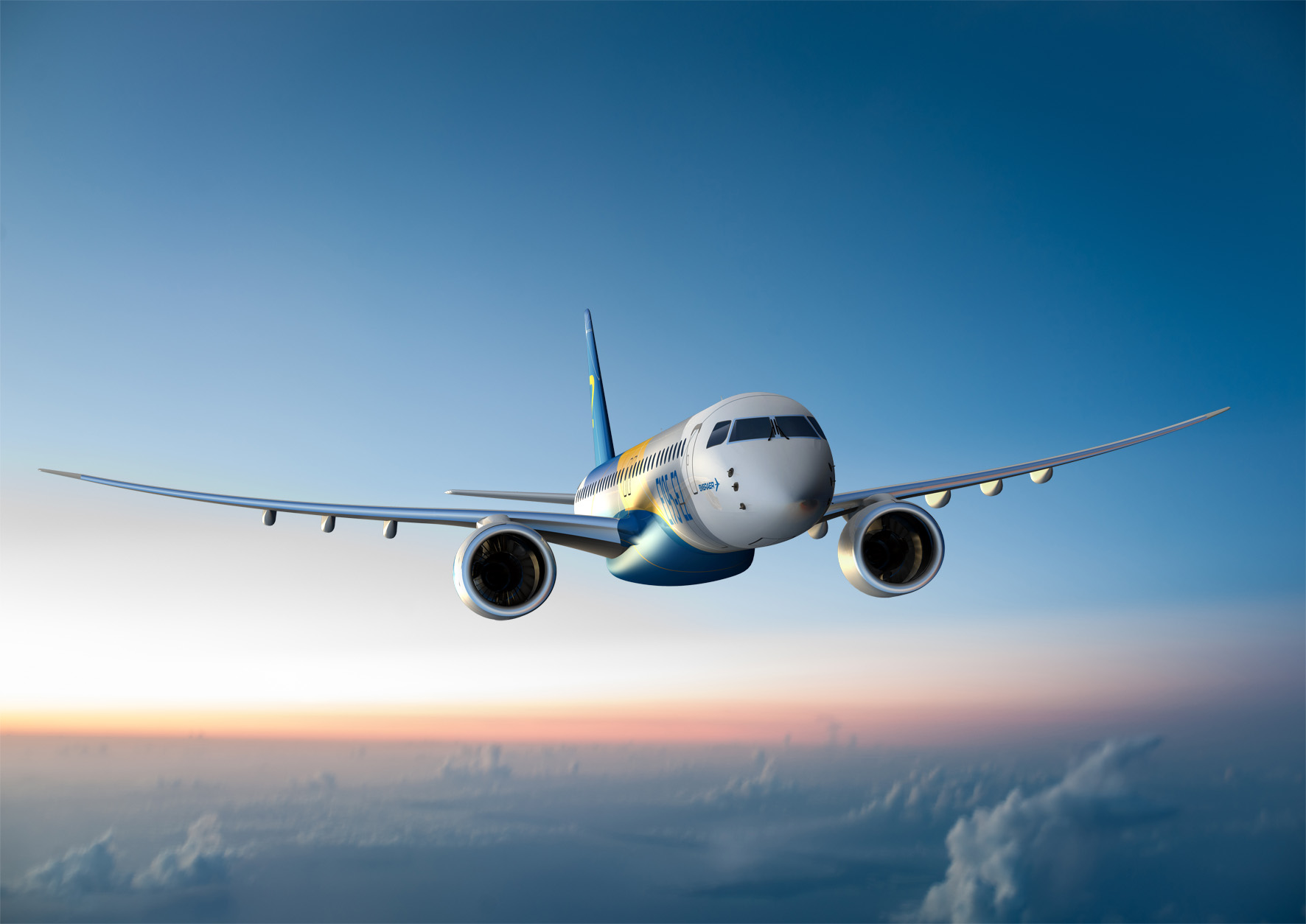 Group results
Group revenue for the quarter was down 3% at $929m versus $958m in 3Q2021. Net profit free of one-time charges was $24m ($34m). Free cash flow was -$109m compared with $21m in 3Q2021, mainly as inventory builds for 4Q deliveries.
The revenue for the different segments is per Figure 1.
The company's total debt is at $3.1bn with $1.9bn in cash.
The company upgraded its guidance for 2022 (Figure 2 shows previous guidance) by increasing Free Cash Flow to $150m or better.
Commercial aircraft
Orders were virtually flat, with orders for 20 E195-E2s from Porter and six from SalamAir balancing a reduction in Republic Airways E175 orders with 31 units. The backlog is 103 E175 and 188 E195-E2s combined with three E190 and three E190-E2.
The Commercial Aircraft division delivered 10 E-Jets during 3Q2022 compared with nine for 3Q2021. Only one E2 was delivered, Figure 3.
Commercial aircraft revenue was $253m versus $242m in 3Q2021.
Business Aircraft
The Business jets deliveries were up two aircraft compared with 3Q2021, Figure 3.
Segment revenue was $272m versus $256m in 3Q2021.
Defense & Security
Segment revenue decreased 42% to $102m vs. $177m for 3Q2021. The decline was due to lower deliveries of the Tucano trainer. The KC-390 business is now stabilized at 19 units for the Brazilian Air Force, with further orders from Portugal (5), Hungary (2), and the Netherlands (5).
Services and Support
Services revenue increased by 7% to $295m vs. $276m in 3Q2021, and the gross margin grew from 26% to 31%.