As Washington (DC) buzzes with the prospect that the Department of Defense will, at long last, announce its award for the KC-X contract before the end of this month, EADS held a press briefing February 16 to lay out its views one last time that its airplane is the best choice for the job.
Boeing made calls to editorial boards last week to make its case.
The process has dragged on so long that we couldn't help but think of the photo below, purported to be the first air-to-air refueling.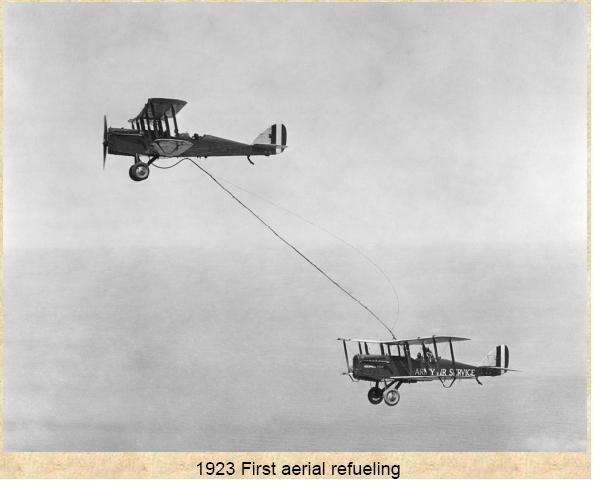 Source: LaGuardia Airport historical photo.
The EADS press remarks are summed up in the following stories:
We haven't seen any news reports of Boeing's editorial board visits.