At an appearance with Goldman Sachs today, Jim Albaugh, CEO of Boeing Commercial Airplanes, announced there are now more than 600 commitments for the 737 MAX.
Announced what we reported weeks ago: Boeing selected 68 inch fan for CFM Leap 1B. Also talking to CFM about a custom core for the engine.
Striving for an EIS earlier date than 2017.
Doesn't want team to use "simple" and "re-engine" in the same sentence, but wants to minimize changes.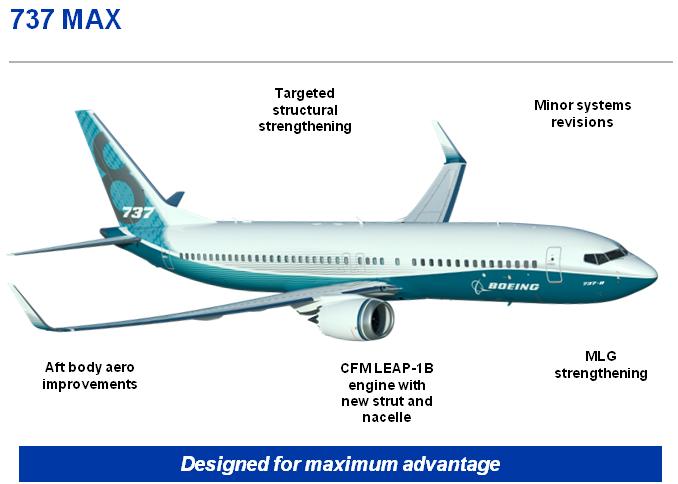 Boeing slide from Goldman Sachs investors' conference Nov. 3, 2011
I want to be more responsive to customers we have [by increasing rate]. We drive customers to competitors if we don't have availability.
We certainly over-promised and under-delivered on 787. The composites are coming together very well. I'm not going to tell you getting up to rate won't be a challenge. Biggest challenge is in Charleston. It's month-by-month. I see a very detailed dashboard on supply chain.
We have brought a lot of 787 work back in-house. We have 500 engineers who have nothing to do but to drill down…and manage our suppliers as if they were in our factory.
Final assembly won't be in quite three days, as originally promoted. But we are pleased we now own Charleston because we have control over it. If we didn't we wouldn't be as far along as we are today.
I'd be getting ahead of myself if we are going to do the Dash-10, but I think we will. It won't have the range but it will have the value.