The Washington Aerospace Partnership is a state agency to promote aerospace in Washington.
We've written about WAP before, criticizing its membership as totally devoid of any industry representative–it's all economic development commissions, chambers of commerce and bureaucrats. We think the absence of industry representation is a major defect.
This full page ad in The Seattle Times today illustrates the point. We're sure our readers will spot why.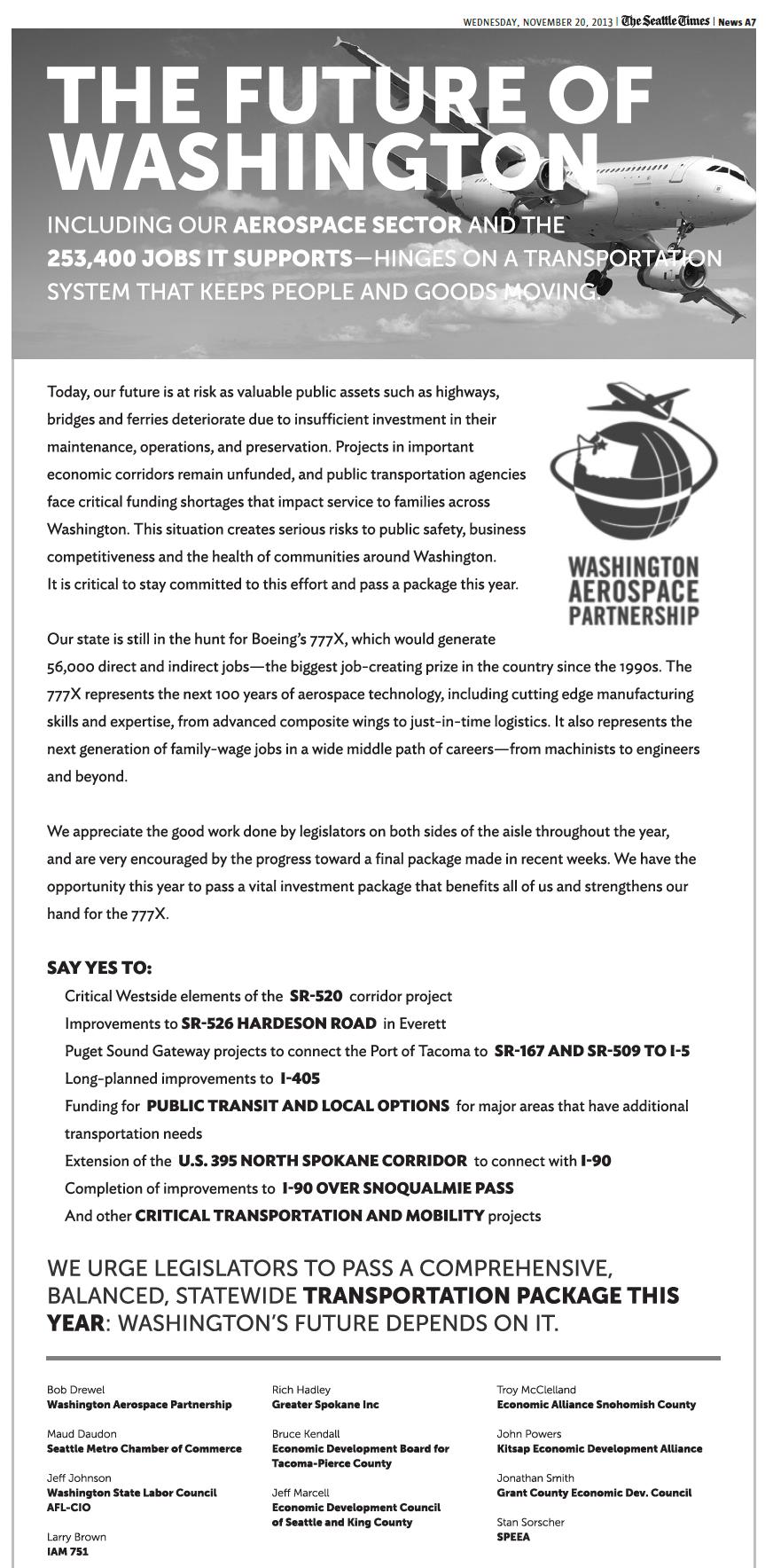 Dominic Gates of The Seattle Times certainly did.