June 18, 2015, c. Leeham Co: Airbus traditionally wraps up the Paris Airshow with a Thursday review of their orders during the week. We have the major events captured in pictures, describing what was announced during the week. Boeing does not end the air show with a similar event.
Airbus President and CEO, Fabrice Brégier, opened the wrap up by saying that he was perhaps a little to conservative in the first briefing Monday where he said that he expected Airbus to book "a couple of hundred orders" during the show. In the end it became 421 orders/commitments, the fourth best result during air shows in Airbus history.
The picture shows the division of the orders between Airbus models.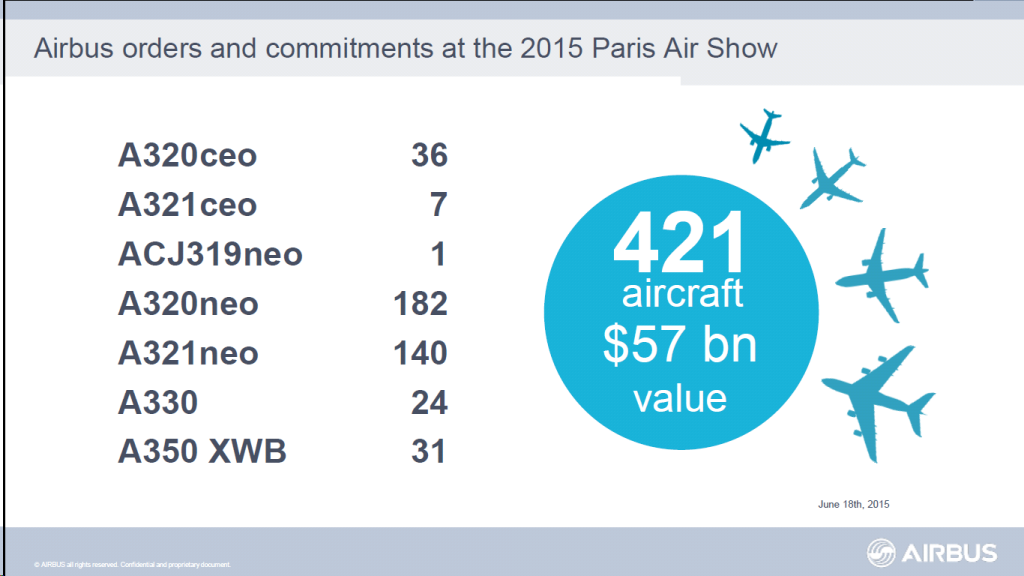 Brégier used the continued high order rate for Airbus to underline that he did not believe the strong sales of airliners is because a bubble is pumped up. There is a solid market behind all these orders and it confirms the updated global market forecast that Airbus presented on the shows first day, said Brégier.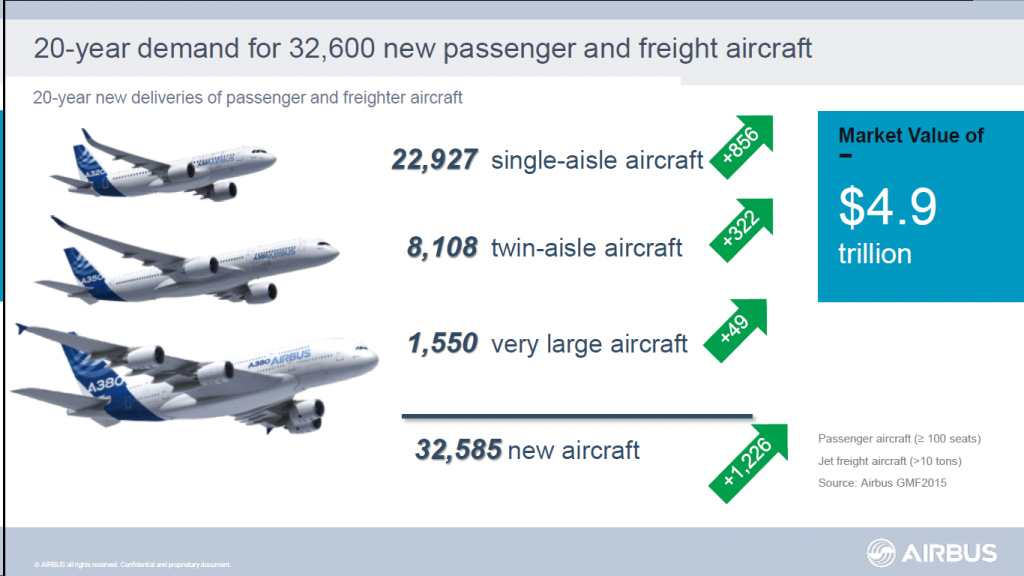 Demand for civil aircraft continues to be high and Airbus sees a market over the next 20 years of 33,000 aircraft. The majority of these will be single aisle which is also where the margin is going forward. The more profitable twin-aisle are simply outnumbered by single aisles.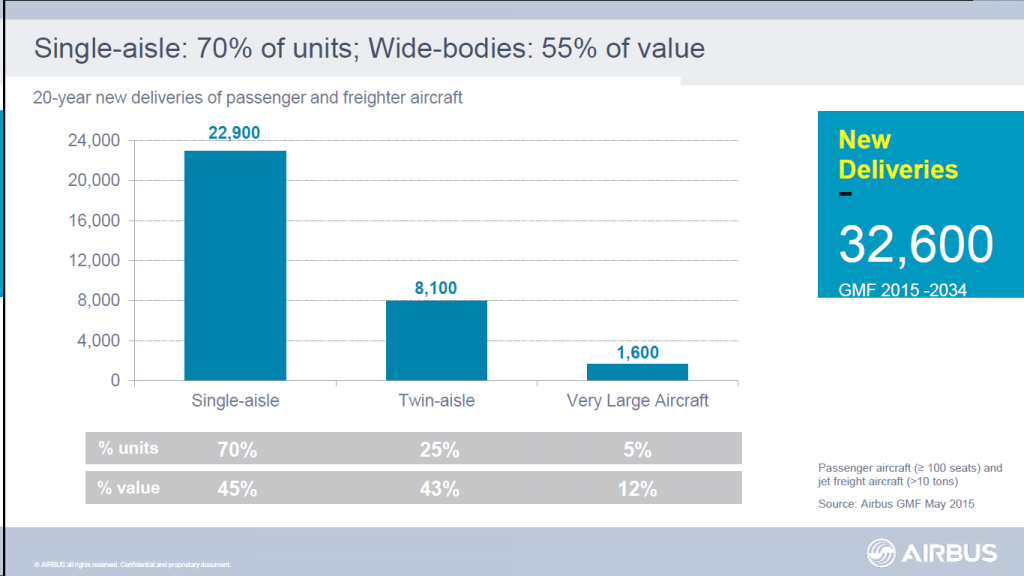 The continued success for Airbus in single aisles has now convinced Airbus that it will increase their market share from 50:50 with Boeing for A320 vs. 737NG to 60:40 in Airbus' favor for A320neo vs. 737 MAX.
This is a result of the strong A320 line, where especially the high-end A321neo is increasing sales. The show's largest order for Airbus was from Wizz Air, which gave a commitment for 110 239 seat A321neo with a further 90 purchase rights.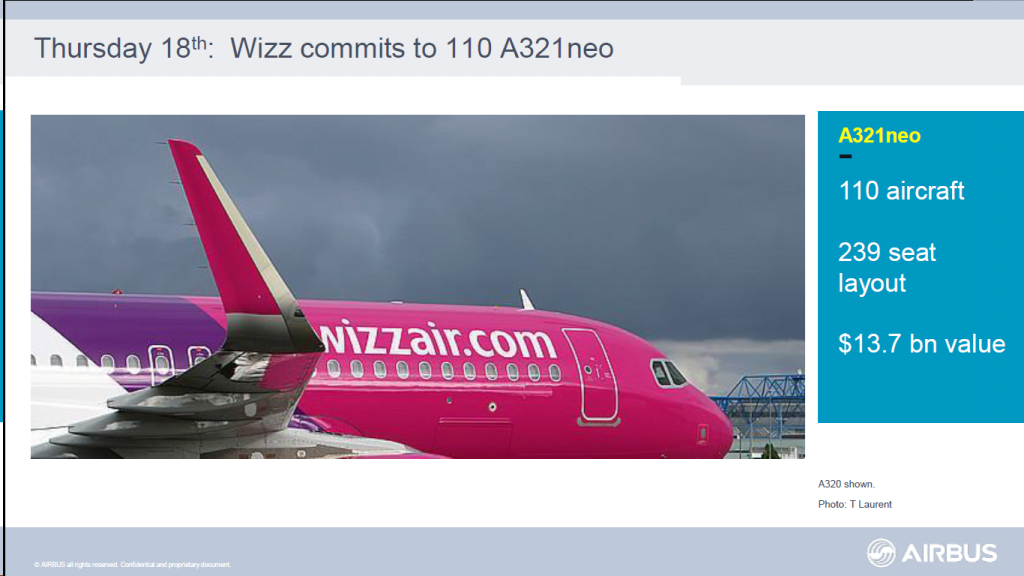 This order also brought the backlog of A320neo orders over the 4,000 mark.
Other significant orders for A320 were from Korean Air, 30 A321neo.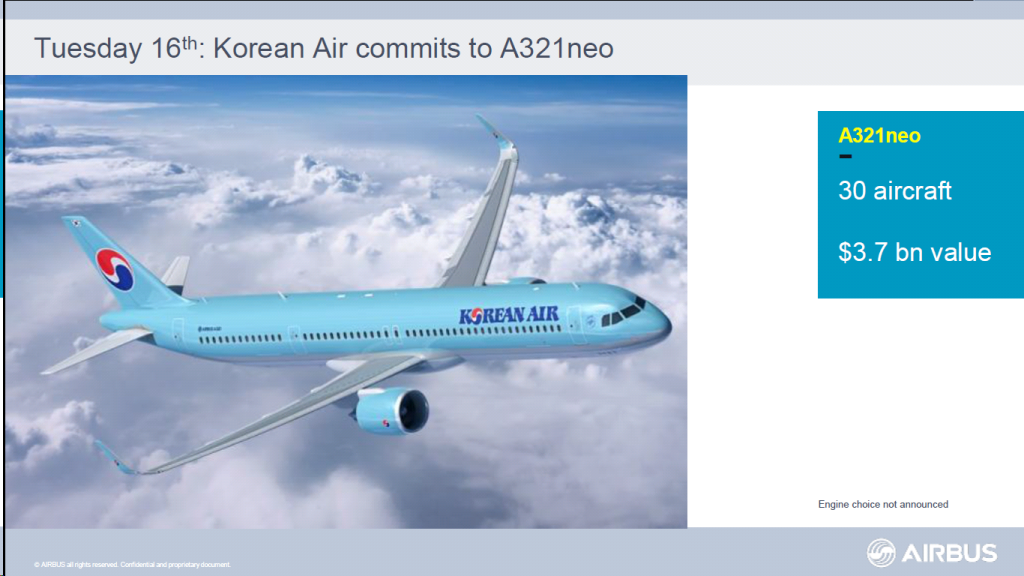 Synergy's leasing arm buying 62 A320neo.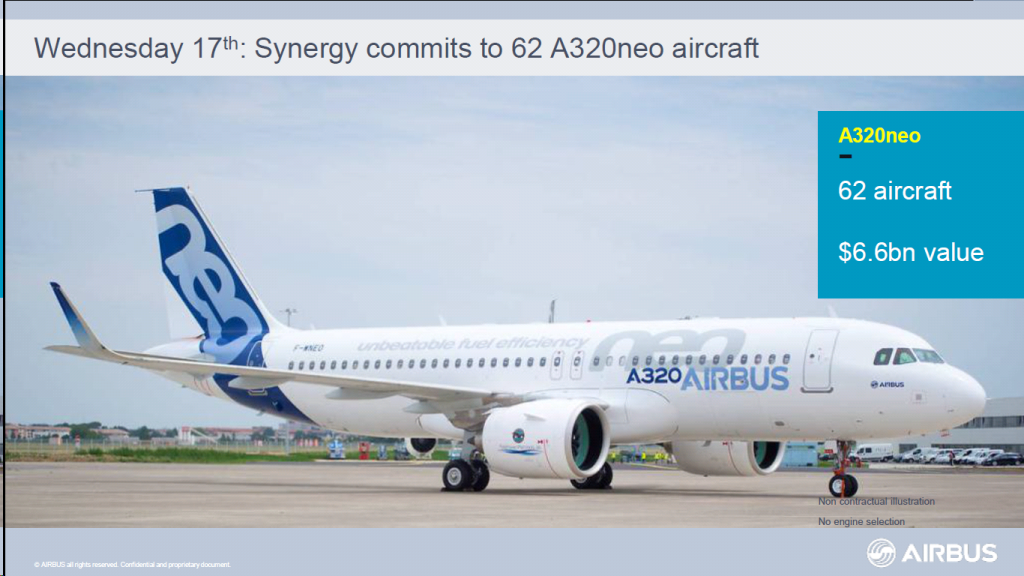 There were also other A320neo orders, one of 60 units from an undisclosed Asian customer. Airbus also announced that it has launched a freighter conversion program for older A320 with ST Aero.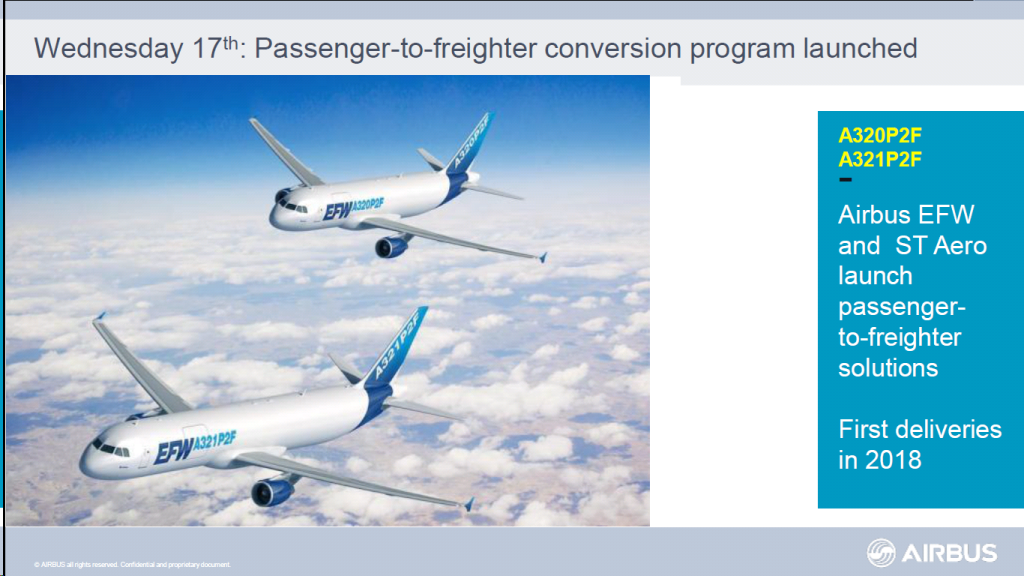 Widebodies
Airbus has finally got the A330-300 regional version going. Saudi has ordered 20 together with 30 A320ceos.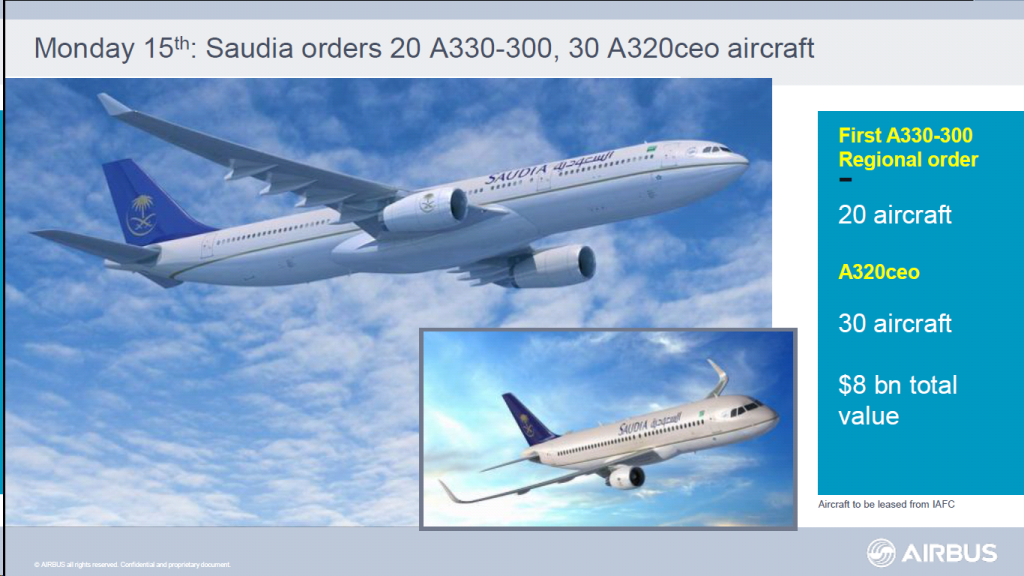 Garuda also has signed an MOU to buy 30 A350-900s.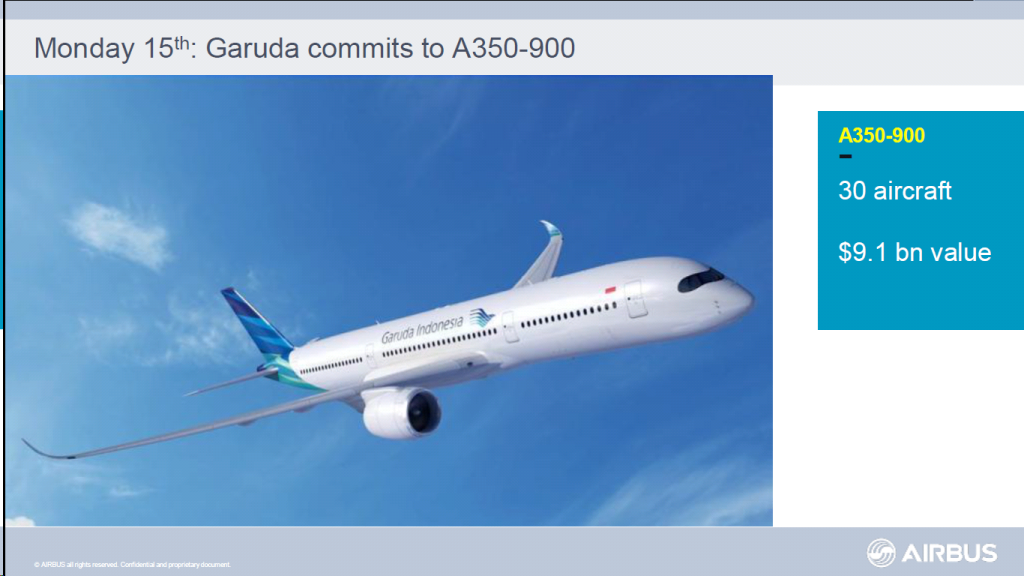 The only Airbus model which was not ordered during the show was A380. Airbus said that it has several campaigns on-going and Airbus COO Customers, John Leahy, was confident that he will sell more A380s during 2015.