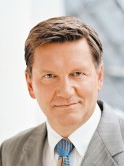 February 23, 2018, ©. Leeham Co: In the last Corner we wrapped up the discussion on different drag types by discussing some less dominant drags.
To finish the series we will go through a typical mission for an airliner and study which drag is important when and why.
Drag of an Airbus A320
To be concrete, we will look at how the drags vary when an Airbus A320 flies a typical 800nm route. We assume our aircraft is the A320neo type with a cabin with 180 seats, all filled with passengers.
Take-Off
Our aircraft will have a Take-Off Weight of 60t for the flight. This weight will be the source of our induced drag. The aircraft's wetted area (the surface which touches the air) of ~800m2 will cause the air friction drag.
At our take-off roll, we have minor air friction drag as the speed is low. On average it will be around 1.4klbf (6kN) during the ground roll. Our engines develop 27klbf (120kN) each at first, which gradually declines to around 22klbf (98kN) at rotation speed because of forward speed thrust lapse (the ejected engine air's overspeed versus the surrounding air declines as the aircraft speeds up).
The major force the combined 54klbf engine thrust (declining to 44klbf) have to fight is the wheel roll drag, which on average will be around 17klbf for the roll. What is left of engine thrust when the air friction and wheel roll drag is counted, is used to accelerate the aircraft to its rotation speed of 130kts.
Once we rotate, the induced drag of the aircraft shoots up (Figure 1). We have low speed; therefore, the air friction drag is low, less than 3000lbf. But our induced drag is high, 8,000lbf.
Taken together, the total drag is 11,000klbf. Our engine thrust is now 21klbf per engine. We only need around 16klbf of engine thrust to manage the regulatory 2.4% climb, should one engine fail. Therefore, airlines use engine derate if they fly short sectors like the 800nm route we are flying.
Climb
Our initial flight level would be FL370 with the rather light A320neo if we would use the full climb power of the engines (a climb derate would probably be used by an airline).
Our initial climb would be at 250kts, as we would be bound by the highest allowed airspeed under 10,000ft. This speed restriction is used to have all aircraft manoeuvring around the airport at the same speed.
At 250kts our friction drag would be around 4,500lbf and our induced drag ~3,500lbf. Our induced drag is low for our airspeed of 250kts. It's because the air is fairly thick below 10,000ft (it has high density).
When we speed up to 350kts after having passed 10,000ft and gradually meet our climb Mach of 0.76 at around FL300, we have an air friction drag of around 7,000 lbf and an induced drag of 2,000lbf at 20,000ft. Our engine thrust has now declined to 8,500lbf per engine, because of less dense air and a forward speed of 350kts.
Cruise
In the next Corner, we'll finish the mission by going to our cruise altitude and explore the drags there, followed by the descent and landing.