March 27, 2018, © Leeham News: Current production rates and complexity in the transition between the Boeing 737 NG and 737 MAX is straining the supply chain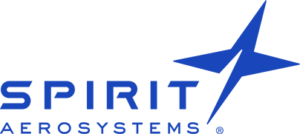 feeding Spirit Aerosystems, its CEO told a JP Morgan conference March 14.
The supply chain stress makes it challenging to increase production rates. Spirit, which builds the 737 fuselage for Boeing, deployed SWAT teams to key suppliers that are struggling.
Tom Gentile, Spirit's CEO, did not name the suppliers.
Boeing is going to a production rate of 52/mo this year and 57/mo next year. The company is studying rate hikes up to 70/mo.
737 Variants
As Boeing transitions from the 737 NG to the 737 MAX, the supply chain, and Boeing, are dealing with a plethora of variants.
There's the 737-700 (there are only four left to build at February 28), the 737-800 (279 plus 40 -800-based P8As) and -900ER (59). There are three NG-based BBJs.
There are more than 4,200 MAXes in the -7, -8, MAX 8-200, MAX 9 and soon, the MAX 10.
The transition from the NG to the MAX won't be complete until sometime next year.
"There's tens of thousands of different parts that we put together for the 737 and we have some 600 suppliers," Gentile told the JP Morgan conference. "It's fair to say that the suppliers experienced some difficulty going up in rate and that created some disruption in our factories in the fourth quarter.
"We've put a lot more people out into the supply chain, working with the suppliers to ensure that they can get up to rate and to smooth it out," he said.
Surge
Gentile said Spirit put "surge resources" into the system during the first quarter, which is just ending.
"We feel like we're on track overall," he said. "One of the things that we learned last year is that we need to hire more in advance to get the rate up."
Gentile said Spirit "significantly improved and enhanced" the training program, working with local technical colleges to improve training so new hires are better prepared.
SWAY teams were deployed to more than a dozen suppliers to help resolve issues.
"From our standpoint, it's all about the supply chain," Gentile said.
Automation
Spirit is also upping its game on automation to improve efficiency.
The company is consolidating a 500,000sf warehouse to 160,000sf, "so we get massive improvement, which will help us go up in rate," Gentile said.
Increasing the productivity out of the existing campus and improving productivity of the workforce is critical to increasing production rates.
NMA
Gentile said one of the main drivers for Boeing to proceed with the New Midrange Aircraft will be getting cost out of the supply chain.