By Scott Hamilton
Jan. 21, 2019, © Leeham News: It was 20 years ago, 1999, that Leeham Co. was founded and nine years later, Leeham News published its first blog.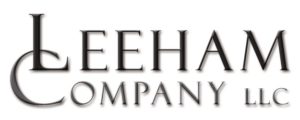 What a time it's been.
Creating Leeham Company.
Leeham Co. was created after my partner and I sold a British company, Linkraven Ltd., publisher of Commercial Aviation Report, Commercial Aviation Value Report and organizer of international conferences under the Commercial Aviation Events brand. Linkraven had been in business for 10 years.
As a certified aviation addict (once you have kerosene in the blood, you're addicted for life), I couldn't walk away from an industry in which I got my start in 1979 with the first Midway Airlines.
Leeham Co. began as a consulting company to leasing companies. Eventually it evolved and expanded into the supply chain. Today, Leeham Co. serves the supply chain, lessors, advisors and manufacturers, just to name a few. We evaluate aircraft economics, develop product and market strategies, analyze market demand and serve other areas related to the industry.
A full list of Leeham Co.'s services may be found here.
Time to Rebrand
In connection with our 20th anniversary, Leeham Co. embarked on a rebranding project. We hired a brand development firm to research our various client segments, the competitive environment, our key distinctions from other consulting operations and arrived at what makes us who we are. Essentially, it boiled down to we really know our stuff, we don't drink anyone's KoolAid, we produce impactful results and have fun doing it with a little dose of irreverence.

Also in connection with updating and redefining our brand, Leeham Co. is pleased to introduce more of its team members who have been contributing "below the radar."
Gary Smith is a Consultant. He brings top-notch capabilities as a leader in managing significant engineering projects in fast-paced environments. He has the technical and business qualifications, and global engineering experience to identify challenges and opportunities and develop innovative and cost-effective solutions for improving products and services, and increasing revenue.
Judson Rollins is Senior Consultant. He held positions with Air New Zealand as a senior network analyst, his own blog called Skywriter Aviation, which focused on airline analytical topics, and with Boeing Commercial Airplanes in network planning and revenue management consulting to Boeing's customers. He was with Continental Airlines before joining Boeing.
In addition, Leeham Co. has a team of experts it taps to support the consulting services.