UPDATE, 4:30pm PDT: China and Grand Cayman Airlines have ground the 737 MAX. Developing.
UPDATE, 6:45pm PDT: China CAAC to review grounding order on their Monday, March 11, for further action.
March 10, 2019 (c) Leeham News: The crash today of an Ethiopian Airlines Boeing 737-8 MAX is raising more intense questions–and speculation–than usual after a crash because it comes in the wake of the Lion Air 737-8 crash last year.
But be cautious about drawing conclusions at this stage. Until the black boxes are recovered, information is limited.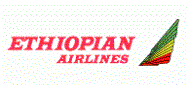 Dominic Gates of The Seattle Times has about as comprehensive a wrap up at this stage on the available information here.
It should be noted that Ethiopian is considered one of the best airlines in the world and the best in Africa. It's got a good safety record and service is considered very good. This is in contrast to the spotty safety record of Lion Air.
Below are factors investigators will consider:
Areas to probe
In no particular order, investigors will look into:
The airplane and any mechanical fault, especially in context of the Lion Air accident in which MCAS appears to have played a critical role.
Human error: as in Lion Air, were there maintenance issues with MCAS, or some other component; did pilots respond to the event properly?
Mechanical failure, whether of MCAS or something else.
Influence of weather, such as clear air turbulent or something else?
Design flaws of whatever nature.
Pilot training, health and performance histories.
Maintenance history of this nearly new 737-8.
Outside influences, such as terrorist acts.
The day before, a 737-800 operated by Canada's Air Transat made an emergency landing in Newark (NJ) due to a fire warning in the cargo hold. Was there something similar on this flight?
This only is the tip of the list for investigators.
Posted 11:20am PDT.