March 28, 2019, © Leeham News: The World Trade Organization appeals panel today upheld European claims that Boeing received billions of dollars in illegal tax breaks and subsidies from the US Department of Defense, Washington State, Kansas and South Carolina.
The report may be found here.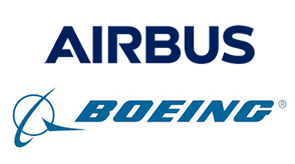 From a previous set of rulings, the WTO also agreed that the US and Boeing failed to cure illegal tax breaks used under a federal program called Foreign Sales Corporations of FSC (pronounced fisk) dating to before 2006.
The adverse decision comes at a time when Boeing is on the defensive over two fatal accidents of its 737 MAX program and criticism over the development and approval of the MCAS stall recovery system believed by some to be at the heart of two crashes.
Airbus claims minimum $15bn in harm
More than $3bn Washington State tax breaks were granted in 2003 to incentivize Boeing to locate the 787 production line in Everett. These were extended in 2013 for the 777X wing factory and final assembly line, amounting to an additional $8.7bn.
Kansas tax breaks amounted to several hundred million dollars. South Carolina tax breaks, the amount never revealed publicly, are believed to be in the vicinity of $1bn, issued to incentivize Boeing to locate the second 787 FAL in Charleston.
All in, Airbus claims $15bn in harm through lost sales supported by Boeing's illegal subsidies and tax breaks from Washington State alone. It doesn't have an immediate estimate of the harm of the other subsidies.
The WTO ruling allows the European Union to impose sanctions should it choose, if Boeing fails to cure the illegal subsidies.
Rulings against Airbus
In previous rulings, the WTO appeals court upheld panel findings that Airbus benefitted from illegal subsidies for the A350 and A380 programs.
With the decision in February by Airbus to terminate the A380 program, the WTO action over these illegal subsidies should, based on precedent, become moot, Airbus says. This leaves "minor" subsidies for the A350 left to cure.
"We hope that these findings will prompt the United States and Boeing to move forward constructively in this long-standing dispute and join us in working towards a fair-trade environment," Airbus said in a statement. "In the absence of a constructive approach, the EU now has a very strong legal case to move forward to countermeasures."
"The WTO has now rejected every allegation of unlawful subsidies to Boeing with the single exception of one measure—a Washington State business and occupancy (B&O) tax rate," Boeing said in a statement. "Boeing has pledged from the beginning of this case to comply with the WTO's rulings, and the B&O tax rate will be no exception. Boeing will support the United States and Washington State as they take steps necessary to fully comply with today's ruling.
"We trust that our example will prompt Airbus and the European Union to immediately bring themselves into full compliance with the substantial rulings against these parties by the WTO."