Feb. 14, 2019, © Leeham News: Termination of the A380 program leaves unanswered Airbus' obligation of outstanding launch aid from France and Germany.
But apparently it removes any overhang of this aid in the long running trade dispute between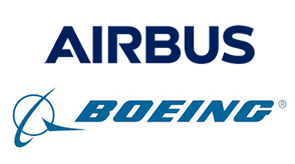 the US and Europe (Boeing vs Airbus) at the World Trade Organization.
As the dispute wound its way through the WTO since the US filed its complaint nearly 15 years ago, the only surviving issues were subsidies for the A380 and A350.
Based on precedent involving termination of the A340 program, in which the WTO ruled there was no further harm to Boeing once the last A340 was delivered, the remaining launch aid was rendered moot in the context of the WTO. The governments wound up eating the balance of the launch aid.
A380 launch aid
Based on the WTO's previous decision over the A340 launch aid, it is likely the WTO will eventually apply this ruling to the A380 launch aid and render any future harm moot.
The remaining issue before the WTO on this aid is tied to harm to Boeing for future sales of the A380. With program termination, there will be no future sales.
The US (Boeing) sought sanctions of $11bn against the EU, alleging Airbus failed to cure previous WTO findings against the launch aid for the A380 and A350. Most of these sanctions applied to the A380.
Airbus will enter talks with the governments about the outstanding balance of the A380 launch aid.
The remain sanctions related against the A350 relate to the "fractional" difference between the interest rate granted by the governments and that Airbus would have received in the commercial markets.
Appeals
The EU (Airbus) appealed the WTO findings on the sanctions. This, along with a US appeal of WTO rulings against tax breaks afforded Boeing by Washington State for the 787 and 777X, remain in limbo at the WTO.
The US, under the Trump Administration, has blocked confirmation of WTO appellate judges. The result: these appeals and others unrelated to this case can't be reviewed and adjudicated.