June 17, 2019, © Leeham News, Paris: As the international aerospace community and media gathers here this week for the Paris Air Show, the Boeing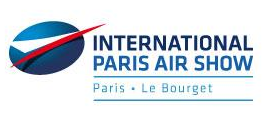 737 MAX is the elephant in the room.
The focus obviously is on when the MAX will return to service worldwide.
A few people are already looking beyond this, to how quickly Boeing will ramp production back up and how quickly the backlog of completed airplanes will be delivered to airlines and lessors.
The grounding appears that it will go on much longer than expected.
September through December
American and Southwest airlines now have removed the MAX from the schedule through Sept. 3, Labor Day.
LNA heard early on that lessors were getting requests from airlines for interim leases through October and November.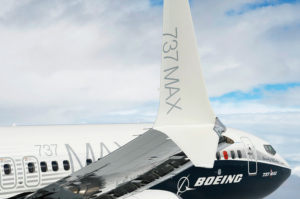 The FAA acting administrator says he expects the MAX will return to service before the end of the year, but this could mean anywhere from September through December.
It will take some time for the airlines to return to service the nearly 400 MAXes that have been grounded since March 13. The planes have to be pulled out of storage, fluids and systems checked and verification all mechanically is well. Pilots have to be trained on the MCAS changes.
For Boeing, it will have 200-300 MAXes produced and parked around Puget Sound (Seattle), Moses Lake in central Washington, and in San Antonio (TX).
Logistics of delivering
The sheer logistics of delivering all this airplanes will be daunting.
Like those airplanes that have been grounded, the production aircraft will have to be taken out of storage and all systems validated. This will take time.
LNA has been told Boeing will have a concierge service, of sort, to aid in deliveries, flying the airplanes to the customers. But Boeing has only a limited number of pilots, so this won't be your typical valet service.
More to the point, the airlines won't want all of their undelivered airplanes in one big orgasm of deliveries. The summer season is going to be over. The slow winter season will be upon them.
LNA already has heard from Wall Street analysts that deliveries may stretch into 2021 before the parking lots are cleared.
Boeing Global Services, the successor to Boeing Commercial Aviation Services, will have a daunting task to help bring the grounded and undelivered airplanes into service. CAS was tasked with this after the 2013 grounding of the 787. BGS declined to be interviewed on anything related to MAX.
Ramping production back up
Shortly after the March 13 grounding, Boeing cut the 737 production rate from 52 to 42/mo in mid-April.
Boeing notified the supply chain it wanted to ramp the Renton facility back up to 47, 52 and go to the next step, the previously announced 57/mo, by September.
This appears to be off the table as the grounding continues, but no revised schedule has been shared with suppliers that LNA has uncovered.