Sept. 13, 2019, © Leeham News, Los Angeles: Airbus is expanding its Airspace interior look to the A321LR and A321XLR, providing a common theme with its widebody A330neo and A350 family members.
The OEM is also launching the fully cabin-connected Internet of Things (IoT), a system connecting just about everything in a cabin, for passenger experience and airline use.
The moves were revealed at the 2019 APEX convention last week in Los Angeles.
Airspace
Airspace is the modern cabin look and passenger experience created for the A350 and A330neo. With the A321neo's ability to now perform flights up to eight or nine hours, the experience is migrating to the single-aisle airplane.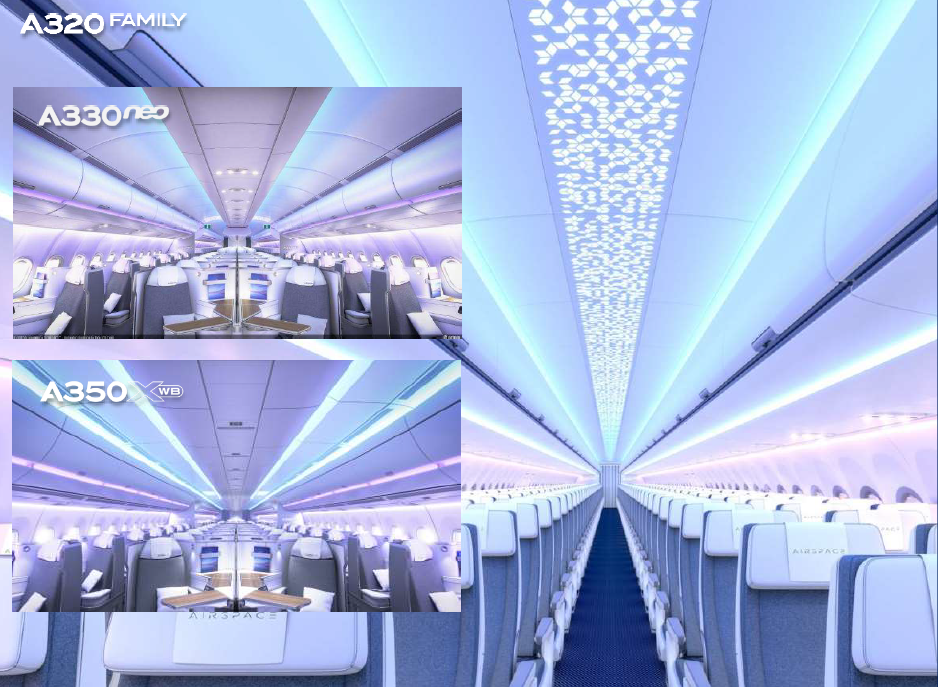 Mood lighting and larger bins are intended to enhance the passenger experience on the new long-haul A321 flights.
Internet of Things
The IoT connection, which is now in flight testing on the Airbus A350 MSN002 house aircraft, connects lighting, overhead bins, windows, cabin air, seats, galleys, in-flight entertainment and even the lavs into a single system.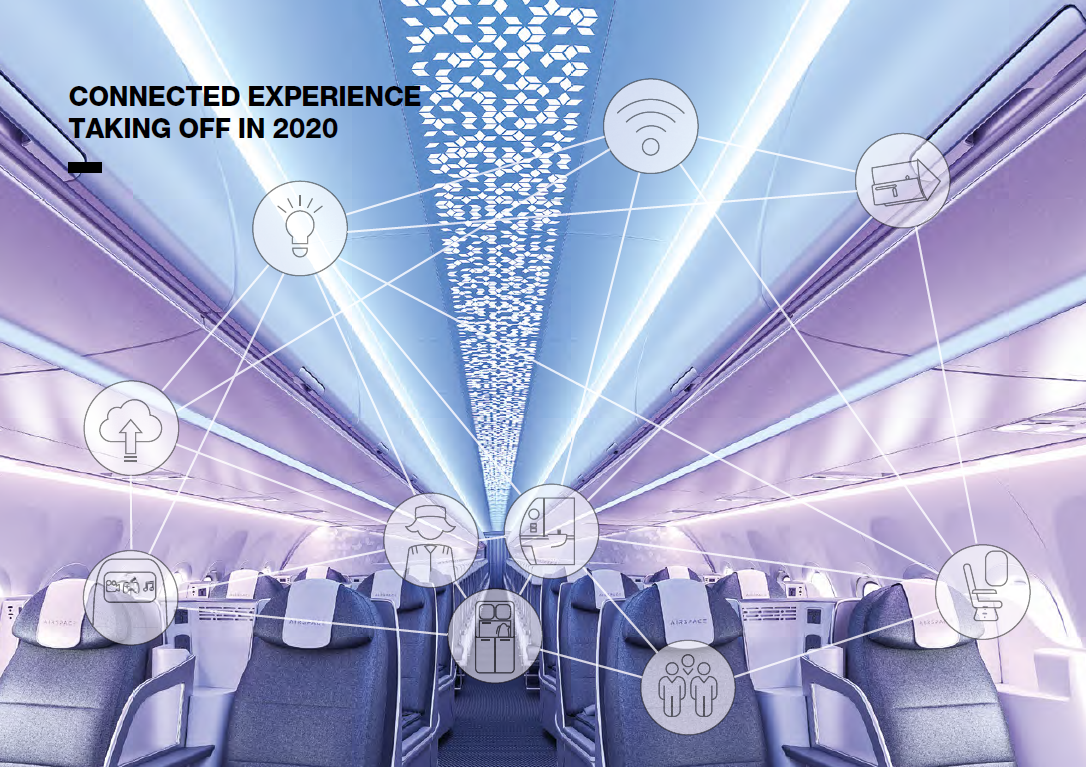 IoT will allow passengers to tell which lav is occupied, something not of particular use on a single-aisle A321 where lav occupied signs are easily seen from the cabin.
But on twin-aisle airplanes, a camera will be able to discern how long a line is waiting for a lav that may not be visible from one side of the cabin.
Or, as an Airbus spokesperson joked to a recalcitrant journalist who questioned the value of this, "If you mess the lav, we'll know it was you."
From an airline's perspective, the IoT will allow ground crews to know if there is a fix needed to some component or feature in advance of the next stop.
Flight attendants will be able to easily check if seat belts are fastened and if tray tables and seat backs are up.
Perhaps more ominously for passengers, Airbus touts another fee-inducing feature for airline ancillary revenue and a money-grab from passengers: reserving overhead bin space. Airbus touts the ability of passengers to book overhead bin space in advance.