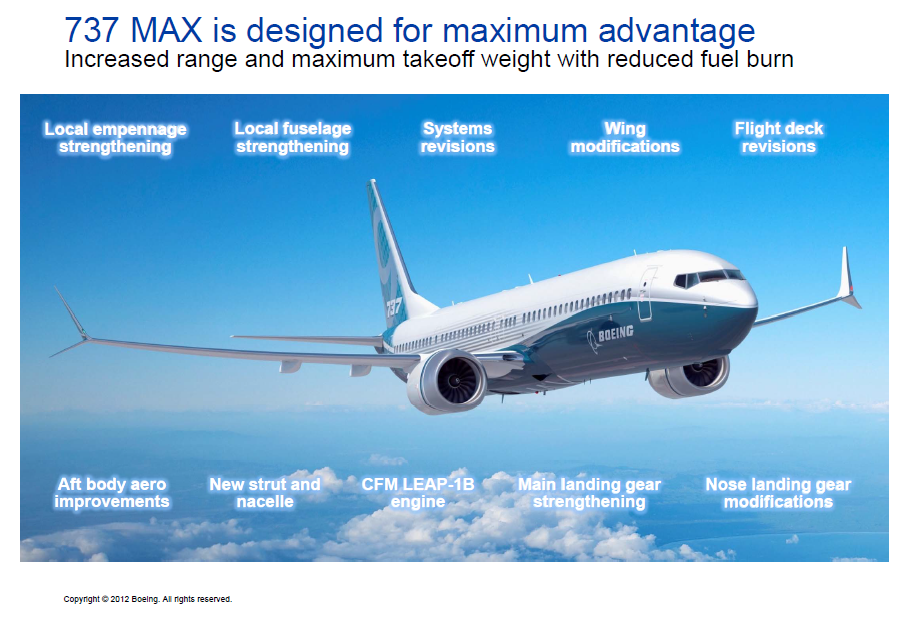 By Scott Hamilton
Dec. 17, 2019, © Leeham News: Boeing announced yesterday a suspension in production of the 737 MAX line. It didn't put a timetable to the shutdown.
But one aerospace analyst predicts the shutdown will be a minimum of three to six months.
The reason? Boeing listed as its new priority, after recertifying the airplane, as clearing out the inventory of 400 stored new-production aircraft.
LNA was the first outlet to raise the prospect that Boeing was nearing a decision point on whether to reduce or suspend production. The post has two graphics: one shows where the MAXes are stored and the other shows deliveries vs production.
SunTrust Robinson Humphrey made the prediction in a note issued after Boeing's after-market announcement yesterday.
Huge ramifications
The ramifications of a lengthy shutdown are huge—to Boeing and to a supply chain that at this writing still has no word from Boeing what they will need to do or how they may be protected by Boeing during the production halt.
There are more questions than answers in the wake of Boeing's decision.
Boeing announced the decision late Monday. It said it won't furlough employees at the 737 production plant "at this time."
But little is known about the impact on the supply chain.
JP Morgan wrote that it expects Boeing to continue supporting the supply chain. But there has been no word publicly from Boeing. The Puget Sound Business Journal reported the suppliers it contacted after the announcement hadn't heard anything from Boeing.
Spirit Aerosystems makes the 737 fuselages. It had no update for its employees late Monday, but was planning to meet with its unions Tuesday morning to explain its plans. Its initial communication with employees was an offer to extend holiday vacations for those who want to take it.
LNA is told that as of this morning, Spirit has no word from Boeing. Spirit has 90 fuselages in storage.
Other suppliers contact also have no word from Boeing, LNA is told.
This is a continuing developing story.