By Bjorn Fehrm
March 3, 2020, ©. Leeham News: Airbus has started the additional flight testing needed to certify the 251t version of the A330-900. It needs to verify the handling of the aircraft at the higher weight allowed by a 251t MTOW (Maximum Take-Off Weight, up from 242t for today's A330-900).
The flight test campaign is short, about 40 hours in all. This allows for certification and first deliveries by mid-year. The smaller A330-800 will certify the 251t version next year.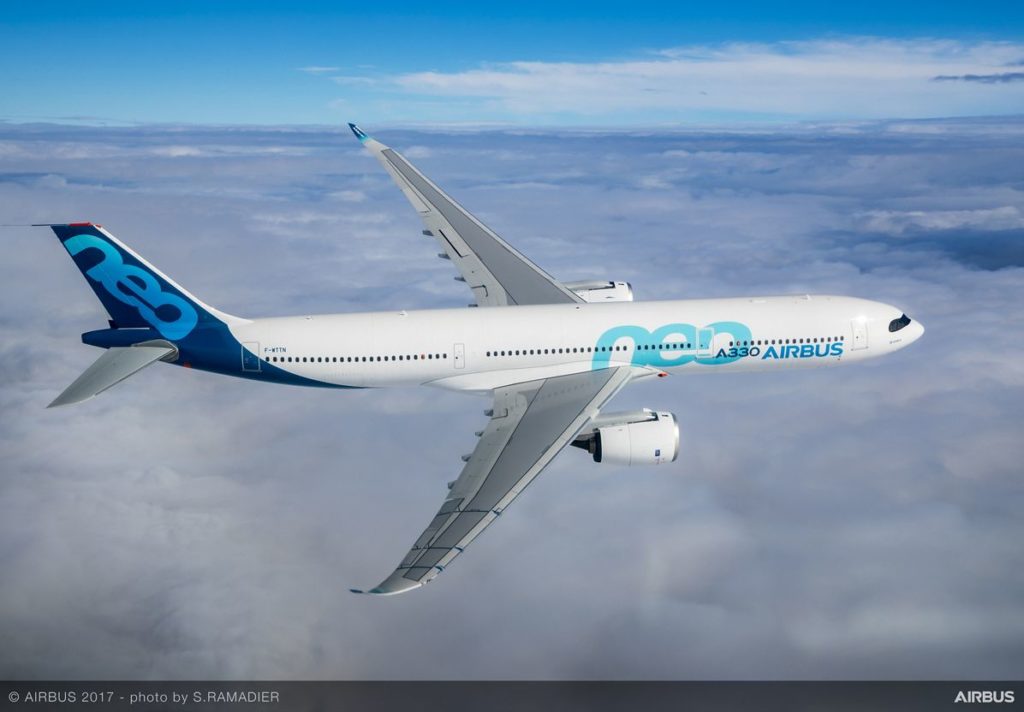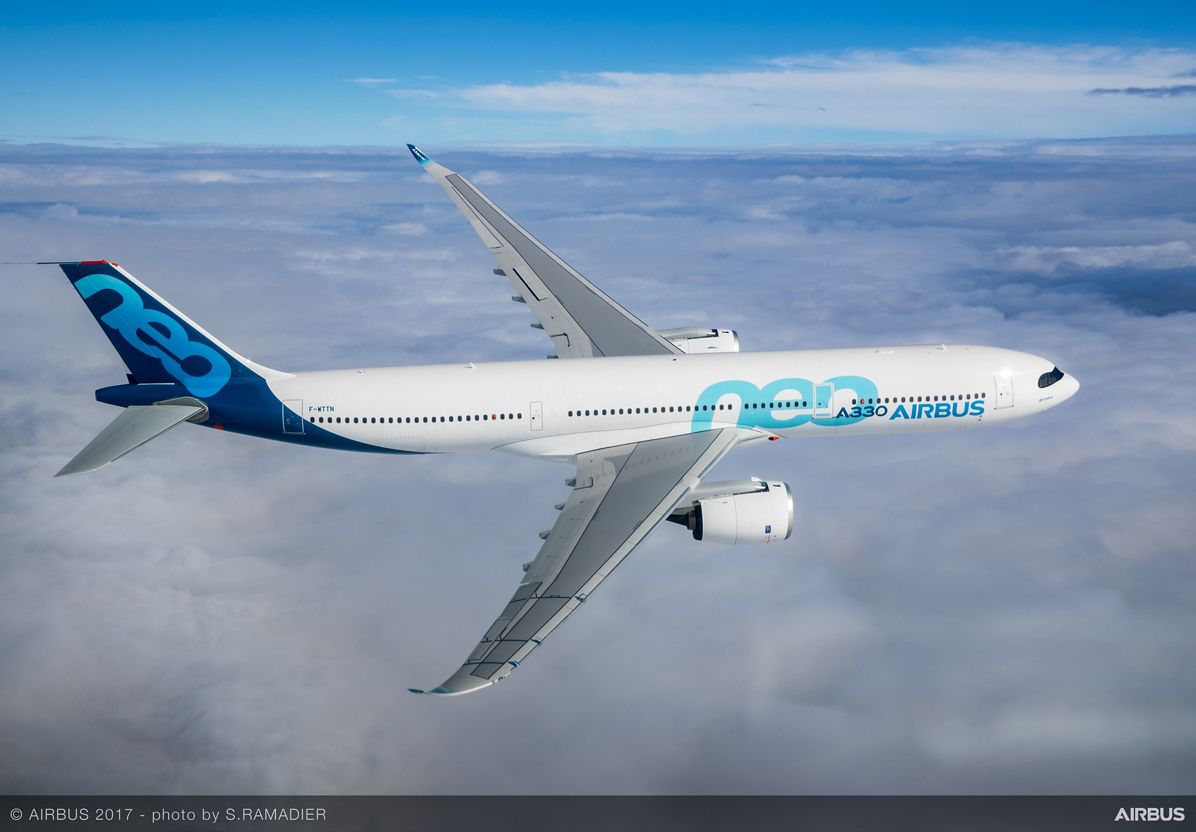 A longer-range aircraft
The benefit of nine tonnes higher MTOW is longer range. The A330-900 has large tanks, 139,000 liters, but you can't fill them with today's MTOW of 242t.
With the additional nine tonnes of fuel, the A330-900 can fly 7,200nm when flying with Airbus' rules for passenger weight and mission reserves.
We will look at the range capability of the aircraft with typical airline rules in an article tomorrow where we use our airliner performance model to analyze the practical benefit of the new variant.
The A330-800, the 250 seats shorter version of the A330neo, will get the higher MTOW certification next year. The present 242t version of the A330-800 was certified last month, on the 13th of February.
A longer-range without weight increase
Airbus could extend the range of the A330neo without an empty weight increase. The higher MTOW required strengthening of a few parts in the wing, fuselage and landing gear, but as these areas changed, some weight savings were realized.
The net effect is the 251t version of the A330neo (-900 and -800) will have the same empty weight as today's A330-900 and -800.
The changes also had some other benefits. The update of the landing gear allowed an extension of the overhaul cycle from 10 years for today's version to 12 years, lowering the aircraft's maintenance cost.