By the Leeham News staff
June 10, 2020, © Leeham News: Despite COVID slowdowns, Boeing still expects recertification of the 737 MAX in the third quarter, say people familiar with the situation.
Whether this timetable proves out remains to be seen. But this is the schedule Boeing continues to work toward.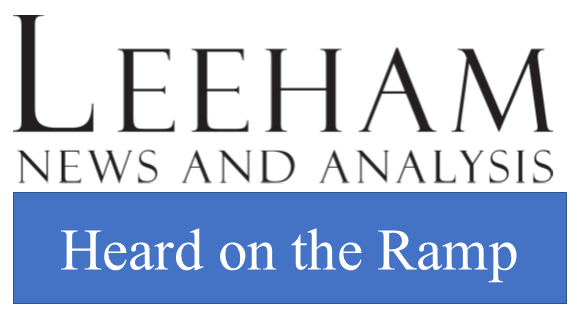 The two key regulators are the Federal Aviation Administration and Europe's EASA. Other regulators are expected to follow their leads.
Concurrent recertification as conventionally thought of—recertification and everyone authorizes a return to service at the same time—isn't realistic. After EASA recertifies the airplane, the member states' own regulators must step up and formally do so. This may take a couple of weeks.
China's CAAC was the first regulator to ground the airplane. It has its own process. There isn't a reciprocity agreement with the FAA in place. (There are bilaterals, which aren't the same thing.)
Other issues
The software fixes to the MCAS is done. But Boeing still has wiring to fix on the 450 stored MAXes (airlines must fix wiring on their ~385 grounded airplanes). And Foreign Object Debris inspections on the stored aircraft must be completed.
Boeing, in an email to LNA, said, "We continue to inspect all of the more than 400 airplanes we have in storage. A number of them were found to have FOD in the fuel tank." It declined to specify how widespread the FOD discoveries are.
On the wiring issue, Boeing said, "We continue to work diligently to ensure the 737 MAX meets all safety and regulatory requirements before it returns to service. Boeing is proceeding with a plan to modify wiring on all 737 MAXs, delivered and undelivered, to ensure they are in compliance with regulatory requirements."
Neither of these issues should affect recertification, although compliance will likely affect delivery dates.
Values, lease rates continue to plunge
Aircraft values and lease rates continue to plunge in the wake of the global transportation meltdown in March.

Ishka, the appraisal and consultancy firm, published its latest data of aircraft values and monthly lease rates. It compares the three-month COVID period with the 12-month post-9/11 period to provide some gauge in how values declined then and now.
The aircraft are 10-years old in the tables.
"The inference is that these changes will continue with the downward trend in the coming months. Bear in mind these numbers also reflect unencumbered values; an aircraft on a decent lease with a good credit will have a different set of metrics over time. These numbers are also not the end of a discussion," Ishka says.