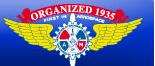 Aug. 22, 2020, © Leeham News: The president of Boeing's touch labor union, IAM 751, is warning members that the company study about potentially consolidating 787 production in Charleston could lead to a request for new concessions from the union.
IN a post yesterday on the union's website, John Holden said a request from Boeing hasn't happened yet—"however, it is something that we need to expect and prepare for, and we believe that we may be facing that threat soon."
IAM in the dark
"We have been made aware through conversations with elected officials, and notified by the media, that Boeing indicated they want to talk to the IAM about 'further flexibilities and efficiencies' they want from the IAM as the Company evaluates its study to consolidate 787 final assembly at one site," Holden wrote.
"Aside from being notified that there is a study, there have not been any discussions on this topic between Boeing and the IAM," Holden wrote in bold face in his message. "In typical Boeing fashion, they are talking to everyone else but the Union. It is what they do in these situations. They are attempting to align the politicians and the media in order to exert maximum pressure."
The contract with Boeing extends to 2024. It was widely expected, before COVID, that Boeing would seek to open contract negotiations well in advance. This is the pattern since 2009, with the IAM and the engineers' union, SPEEA. The SPEEA contract also extends to 2024.
In December, 751 created a strike fund in anticipation of the 2024 contract expiration.
"Now, they are threatening our members and the communities we live in once again with the 787 production being completely removed from Washington State," Holden wrote.
The full message may be found here.