By the Leeham News Staff
Sept. 9, 2020, © Leeham News: Morgan Stanley has a new aerospace analyst, Kristine Liwag, who initiated coverage on a half dozen companies over two days last week.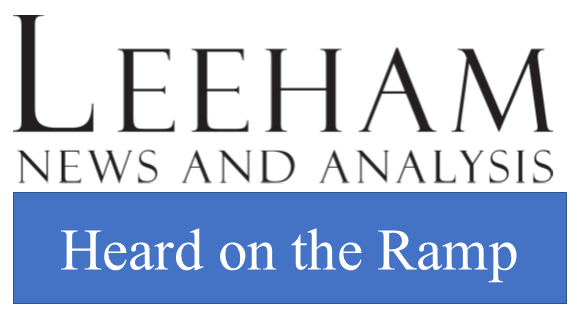 Among them, of course, was Boeing.
One of the conclusions in one of her notes:
"Assuming that some orders for growth and those ordered by lessors are cancelled in the 2020-2025 timeframe, we estimate that there is $73bn downside risk to Boeing's revenue from 2020-2025. We note that our Bull case scenario assumes that the entire current order book converts to revenue."
Liwag and her team also write, "there is an underappreciated risk that Boeing is particularly vulnerable to cancellations as the 737 MAX grounding (March 2019) opened up cancellation rights (without penalty) for aircraft deliveries that were delayed a year."
But Morgan Stanley doesn't let Airbus off the hook
"Boeing and Airbus manufacture aircraft to an order book. White tails, which are aircraft without owners, are uncommon and undesired. When demand is strong and the production skyline is sold out, as we have seen in the past few years, a new aircraft is a scarce commodity that airlines and lessors want. In times of uncertainty, a new aircraft, with a capital cost of $50mn-$200mn per unit, becomes a white elephant."
10-Year aircraft values
Ishka, the UK-based appraisal and consultancy firm, Friday published its update of values and rents for 10-year old, single-aisle aircraft. Except for the Boeing 737-700, values leveled off beginning as early as April. Rents had a step-down though May before leveling off in June, except for the 737-700. The -700 saw a sharp decline in rents from May.
Fleet utilization
MBA, a Washington (DC)-area appraisal and consultancy, late last month published an analysis of how much of global airline fleet was operational for a week ending Aug. 25.
China airlines lead the way, but evidence elsewhere suggests this is government-driven, rather than market-driven.
However, several carriers are higher than intuition suggests. MBA notes that capacity may not match the percentage of fleets being flown.