By the Leeham News Team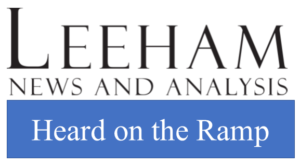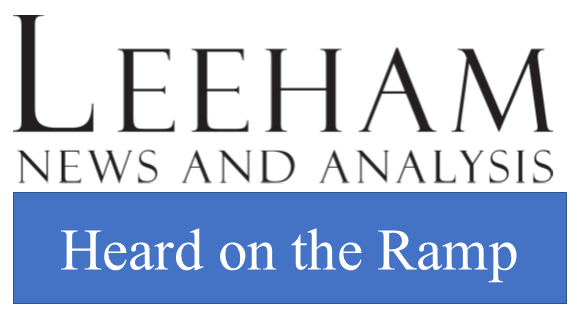 March 16, 2021, © Leeham News: OEMs delivered 743 jet-powered passenger aircraft to airlines last year, compared with 1,684 at this cycle's peak in 2018. The below chart shows the total for all OEMs as well as Airbus and Boeing (including McDonnell-Douglas).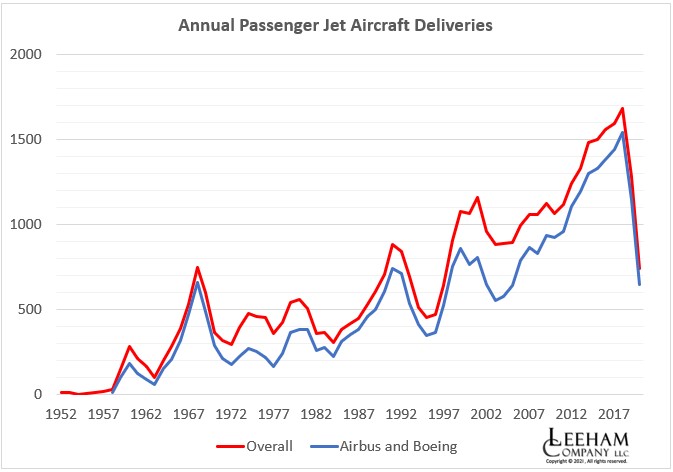 The last year with an overall lower delivery figure for passenger jets was 1997, with 641 units. For Airbus and Boeing combined, it was 2005. Airbus, with a total of 561 in 2020, needs to go back to 2011 to have a lower delivery figure, while the tally for the combined Boeing and McDonnell Douglas (a total of 86 passenger aircraft in 2020) goes back to 1963.
Below is a summary of the major slumps in passenger jet aircraft since the beginning of the jet age: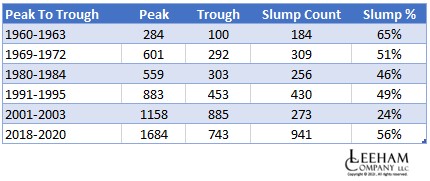 In terms of nominal deliveries, the current slump is more than twice as large as the 1991-95 one in the aftermath of the Gulf War (941 vs. 430). However, it isn't for now the largest slump in relative terms. The largest slump occurred over the 1960-63 period (65% vs. the current 56%).
There were 609 single-aisle and 134 twin-aisle jet passenger aircraft deliveries in 2020, respectively. The last time deliveries were lower was 1997 for narrowbody and 2005 for widebody aircraft.
Below is a breakdown of last year's passenger deliveries by OEM: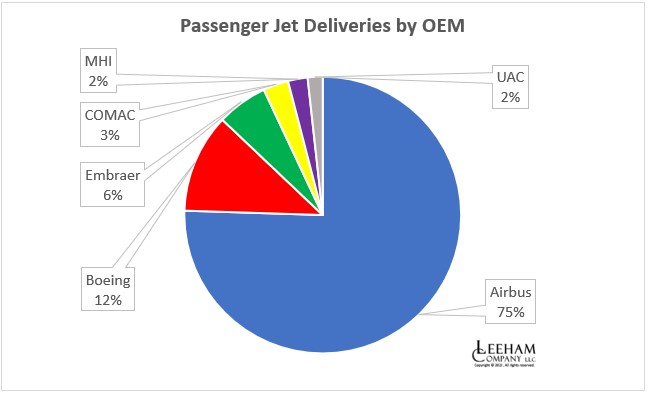 In-service passenger A330ceo fleet dips below 1,000
The COVID-19 pandemic has led many airlines to retire aircraft early. The retirements of quad-jet aircraft caught most of the media's attention. However, there have also been numerous A330ceo retirements. Below is a summary of the twin-aisle passenger fleet changes between January 2020 and March 2021: