Today's 737 MAX, A320neo values vs 2019
Subscription Required
By Scott Hamilton
Introduction
April 12, 2021, © Leeham News: The Boeing 737 MAX reentered service in December after a 20 month grounding.
Determining values post-grounding and during the COVID-19 pandemic was complicated. The question over values is further confused by steep discounts given by Boeing as part of its need to compensate customers for the grounding.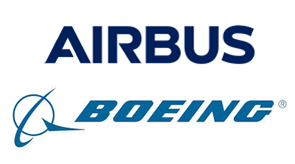 There have been few "free market" MAX transactions to establish a solid current market value (CMV). The appraisal firm Aviation Specialists Group (ASG) last week issued its April Guide, listing values of virtually every jet airplane in service—and some that aren't, yet. (ASG lists the Boeing 737-10 MAX, which is not even in flight testing, but not the 737-7 MAX, which was the lead test airplane for recertification.)
Summary
MAX values this month compared with April 2019 are double-digit lower on a percentage basis, except for the MAX 10.
A320neo values softened in the pandemic environment, but are better than the MAX.
A321neo values went up slightly last month compared with 2019.
To read the rest of the article Login or Subscribe today.