By Judson Rollins
Introduction
November 16, 2021, © Leeham News: Boeing captured a handful of orders and a further expansion into freighter conversion at this week's Dubai Air Show.
The largest of these, announced Tuesday, is for 72 737 MAXes destined for Indian startup Akasa Air. These will include a mix of 737-8s and 737-8-200s. Akasa plans to offer commercial flights starting next summer.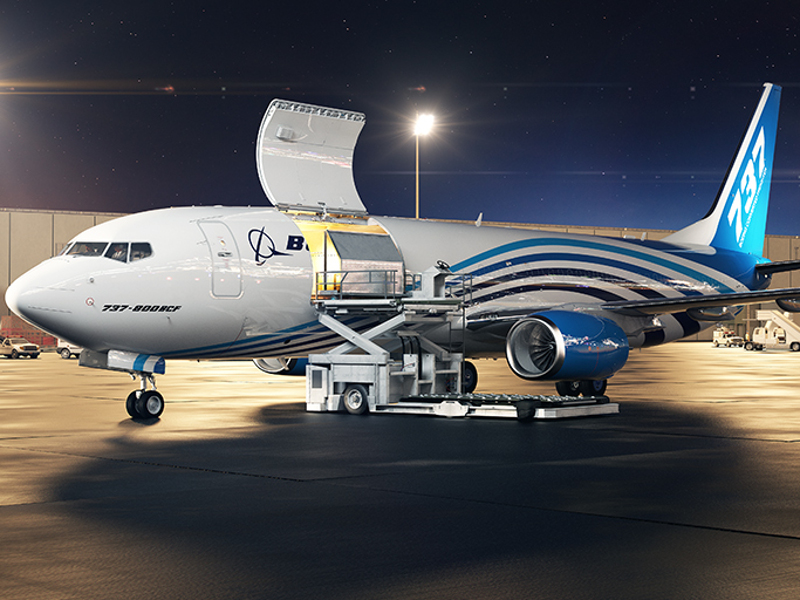 Several of Boeing's new orders are for freighters and freighter conversions, not surprising given the recent strength in the global cargo market. As for new aircraft, Emirates ordered two 777Fs and Air Tanzania ordered one 767F.
DHL Express announced its largest conversion order to date, for nine more 767-300 Boeing Converted Freighters (BCF). It has already taken delivery of seven out of eight previously ordered 767-300BCFs, which are operated by DHL partner carriers in the Middle East and Latin America.
Boeing also announced it will open three conversion lines for the 737-800BCF. One will be operated by Boeing from next year at London's Gatwick Airport, and the other two will be operated by KF Aerospace at Kelowna, British Columbia in Canada from 2023.
The company also signed a firm order with Icelease for eleven 737-800BCFs as the launch customer for one of the new conversion lines.
Earlier this year, Boeing said it would open 737-800BCF conversion lines in Guangzhou, China and in Costa Rica.