By Judson Rollins
November 16, 2021, © Leeham News: ATR and Pratt & Whitney Canada jointly announced a new PW127XT engine for the ATR-42 and -72 series at the Dubai Air Show. The XT designation stands for "extra time on wing."
Pratt & Whitney says the engine will offer 40% greater time on wing, 20% lower maintenance cost, and 3% lower fuel consumption than the current-generation PW127M.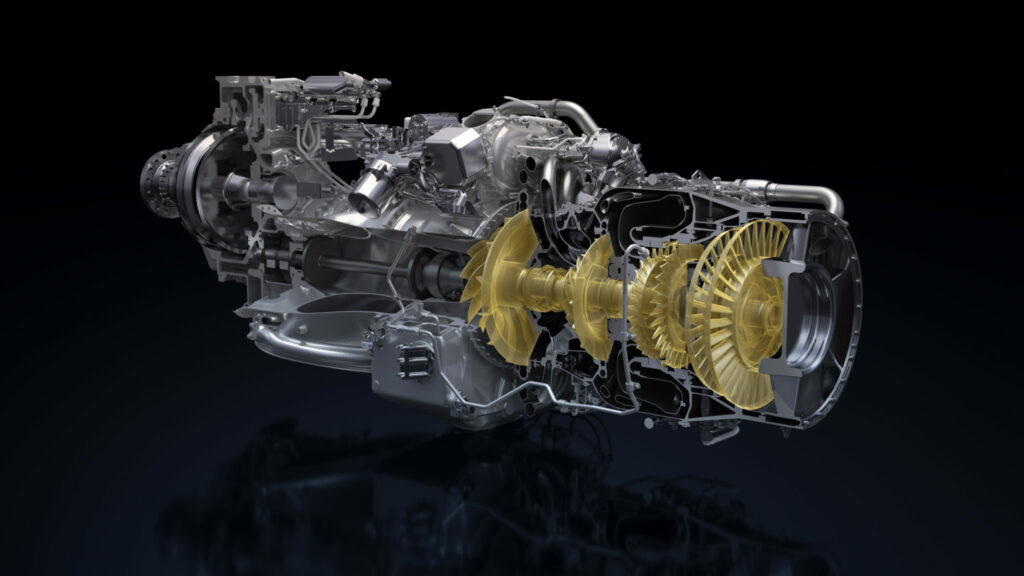 The 40% time on wing assumes a 60-minute average mission in "benign environments." The reduction in maintenance cost is driven by a requirement for just two scheduled engine events in ten years. Fuel burn improvements were achieved via a new compressor and updated turbine module.
ATR CEO Stefano Bortoli said at a press conference, "There are plans to improve the propellors." When asked to elaborate, he declined to provide details.
Air Corsica will be the launch customer for the XT, which can be retrofitted onto existing ATRs immediately and will be standard on all new aircraft from the second half of next year.
The new engine, along with all of P&W's current lineup, is compatible with sustainable aviation fuel (SAF) blends of up to 50%. The engine maker intends to increase this to 100% in the near future.