Qatar Airways took delivery November 12 of the Middle East's first Boeing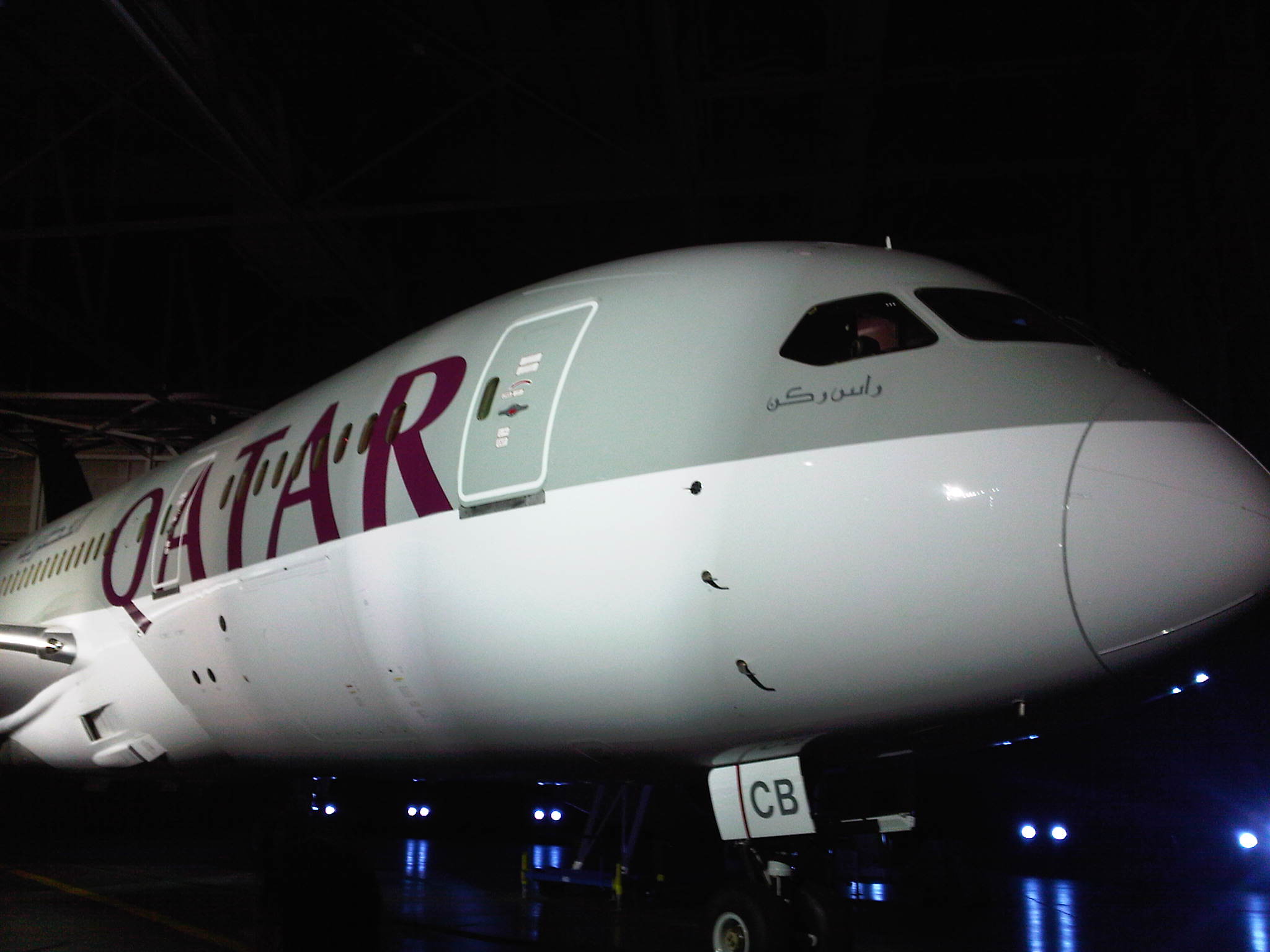 787. Qatar took contractual delivery of the airplane earlier but physical possession in ceremonies at Boeing Field Monday night.
CEO Akbar Al-Baker said the carrier will take delivery of four more 787s this year. Deliveries of a total of 59 continue into 2017.
Al-Baker said Qatar has conversion rights between the 787-8, the 787-9 and the forthcoming 787-10. Although Boeing and Qatar have discussed the -10, Boeing has yet to formally launch the program. Ray Conner, CEO of Boeing Commercial Airplanes, said formal Authority to Offer the -10 will be coming soon. Customers who recently attended a Boeing meeting expect the ATO to come this month. It had been expected last month, but the Board had additional questions, customers tell us.
Al-Baker called the 787-10 the most cost efficient aircraft on a unit (seat mile) basis.