The war of words between Airbus and Boeing continues over the A320 and the 737, with each company boasting its airplanes are better than the competitors.
The competing positions were evident in the pre-Paris Air Show briefings from both companies. The comparisons between the single aisle airplanes were front-and-center again.
We've written on several occasions that when Boeing compares the 737 with the Airbus A320, officials credit the 737 with Performance Improvement Packages (PIPs) but except for the sharklets and the neo, does not credit Airbus with any other improvements while listing years of upgrades for the 737.
We've been critical of the practice, which continues. We recognize that Airbus and Boeing will put their product in the best light, and Airbus selectively chooses information to promote its airplanes at the expense of Boeing (the A330-300 v the 787-9 being a particularly egregious example we've written about in the past.)
We've written many pieces that airlines tell us the 737-800 and A320 are within 2% of each other on cash operating costs, favoring the 738.
In the most recent briefings, Boeing displayed the following charts comparing the 737 vs the A320.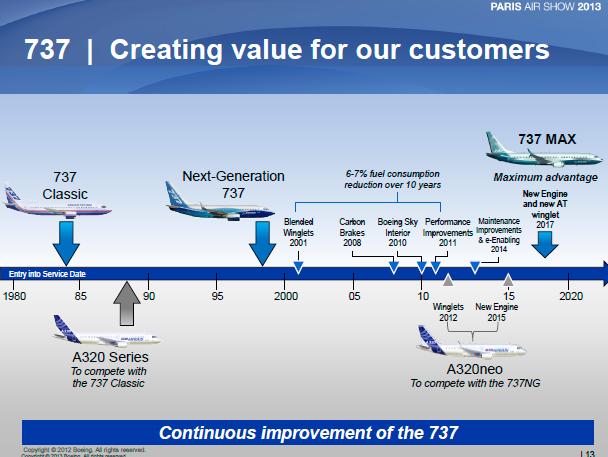 We hardly expect Boeing to promote Airbus, but the acknowledgement that officials don't include PIPs in the A320 when comparing the 737, and displaying the illustration above that implies Airbus hasn't done anything between 1988 with EIS and the sharklets and neo simply is misleading.
Boeing also displayed this chart.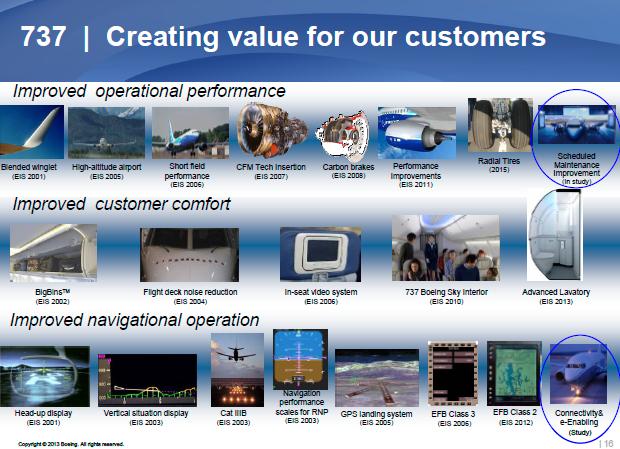 We asked Airbus what PIPs and upgrades it has undertaken since the A320's EIS and got these charts in response.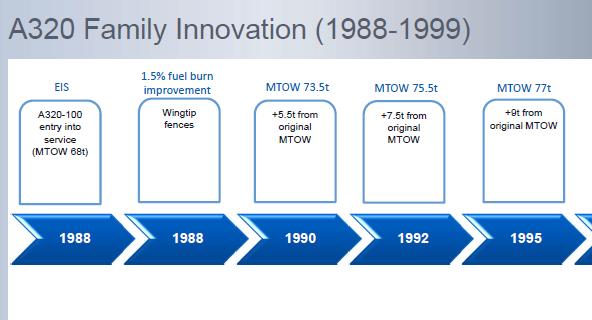 .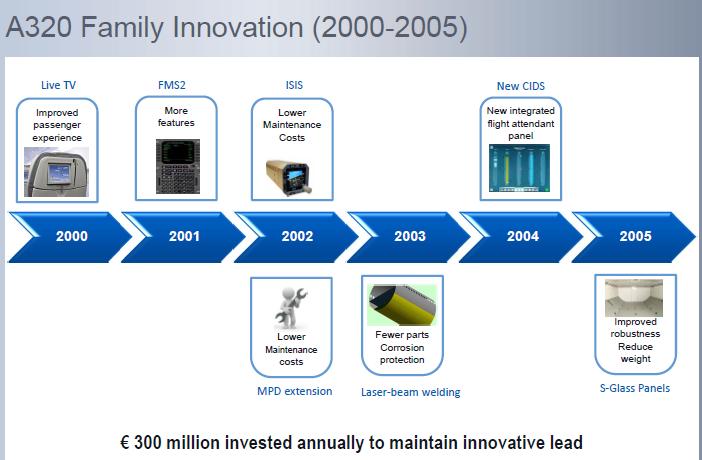 .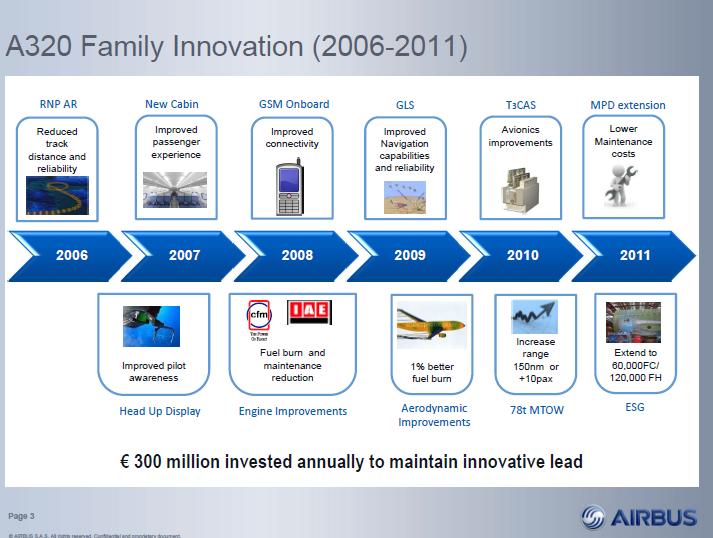 .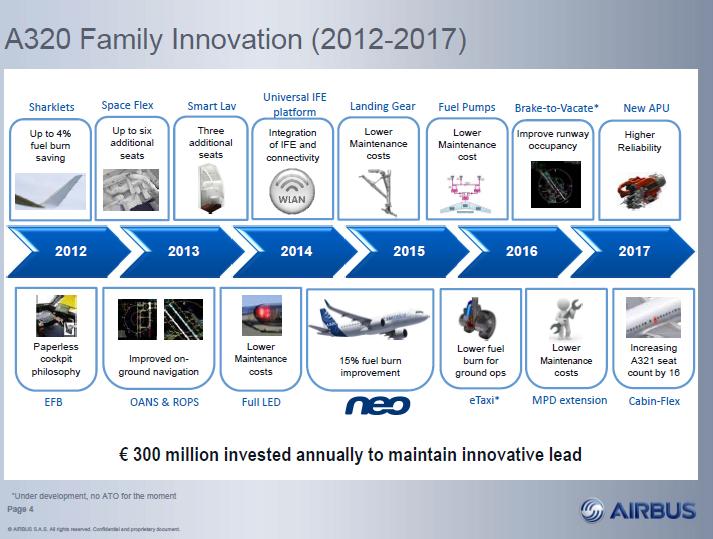 .