Movement on AA-US merger: Terry Maxon of The Dallas Morning News reports that American Airlines, US Airways and the Department of Justice have picked a mediator to sort out the DOJ's lawsuit to block the AA-US merger. See also this Maxon report.
Maxon has a long piece, asking several pontificators (including yours truly) what they think the outcome will be.
Bloomberg reports that American CEO Tom Horton "sees a way" to a settlement but did not elaborate.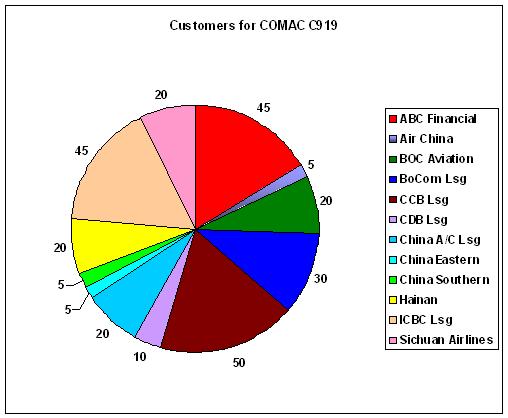 COMAC orders: COMAC says it received 20 more orders for the C919, but it once again is from a Chinese lessor, not an airline. A majority of orders for the C919 are from Chinese lessors, in stark contrast to standard practice among established lessors that they want to see a solid base (or a likely solid base) for a new aircraft type from airlines before signing up.
Although COMAC says this latest order brings the total up to 400, a data base shows only 275 so far (meaning the other 125 haven't been converted to firm orders yet).
A380 Break Even: Airbus CEO Fabrice Bregier says hitting break even on the A380 program in 2015, which is the current plan, will be difficult if deliveries fall below the target of 30 per year. Airbus should deliver 25 this year, he said.