By Scott Hamilton and Bjorn Fehrm
Oct. 13 2015, ©. Leeham Co: Airbus and Singapore Airlines have launched the A350-900 ultra long range, the specifications for which we estimated in July beginning with the first of four articles.
The A350-900ULR enables Singapore Airlines to reopen the Singapore-New York "SQ flight 21" that was closed 23 November 2013. It was the world's longest flight, using an Airbus A340-500 until SQ discontinued it during the more recent high fuel prices that rendered the flight uneconomic.
Update: Singapore has now released this picture through twitter: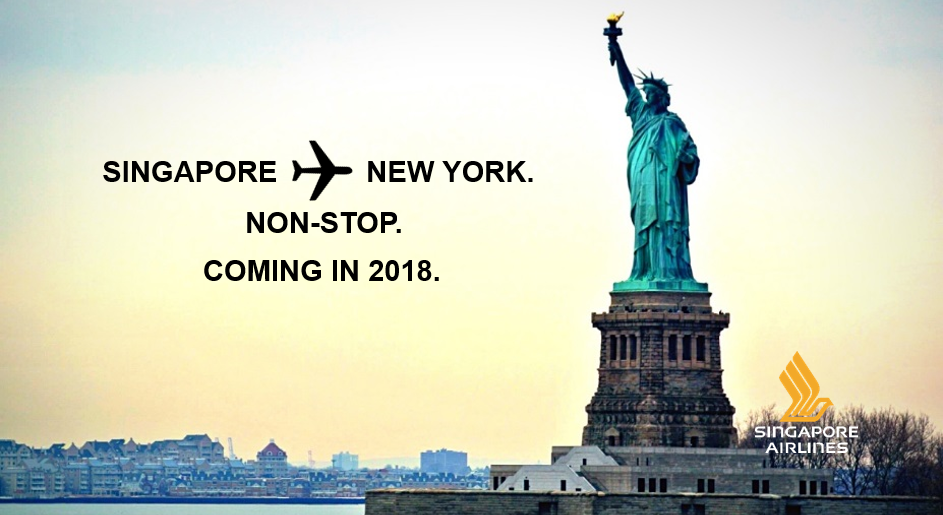 It will also enable Singapore to restart direct flights to the US West Coast, something that the main competition, such as Cathay Pacific Airways, has been able to offer because of a better geographical position. The A350-900ULR now closes that competitive gap for Singapore Airlines.
Singapore has converted seven of its A350-900s to the -900ULR version, deliveries will start in 2018. The ULR will be in a custom premium configuration of 170 seats, about 60 more than used on the A340-500.
A350-900ULR
As we described in the July articles (links below), it is a standard A350-900 which is extended with moderate modifications to enable it to fly up to 19 hours. Main changes are an additional five tonnes Maximum Take Off Weight (MTOW) increase from the presently certified 275t variant to a 280t variant. This is paired with wing tank changes derived from the A350-1000 version to allow a maximum of 165,000 l of fuel to be tanked (standard A350-900 now 141,000l, up from 138,000l).
Update 2: We have got further fuel system info from Airbus. The wingbox of the A350 is roomy. There is room for the 141,000l (new info) of the standard A350-900, the 156,000l of the A350-1000 and indeed the 165,000l of the A350-900ULR. It is all a matter of where the fuel computer and its sensors put the volume cut-off for the different fuel compartments and how routing of inert gas etc. gets adapted to the higher levels. So all the same base wingbox, just utilized to different levels.
By using a lighter cabin than normal—the 170 seats–this allows more fuel to be filled, which opens up the 19 hours endurance needed to reach the US West Coast on a windy day or the famous non-stop flight between Singapore and New York.
Singapore Airlines' need for Ultra Long Haul
In direct connection with our articles around the A350-900ULR, we presented the whole rationale for Singapore Airlines need to fly these long distances. We have now opened up this article series to all readers. It gives the background to the discussions and presents Singapore Airlines different alternatives. Finally it describes why the A350-900ULR is the best alternative.
Here is the article series: