Subscription Required
Introduction
June 4, 2018, © Leeham News: A report a week ago in the long-running dispute between the US and Europe over Airbus launch aid left the impression the US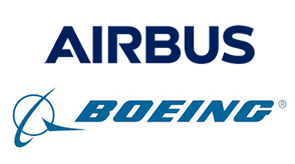 position softened a bit, favoring negotiations over another round in the protracted process.
Airbus and the EU appeared to take comments made by the US Trade Representative (USTR) at a hearing last Monday out of context, grasping at a sliver of hope that negotiations will resolve the dispute.
The USTR's office told LNC nothing has changed. One source told LNC no negotiations will be undertaken unless Airbus drops launch aid entirely, something the WTO didn't find to be illegal, but which was implemented improperly.
Summary
Airbus and the EU claim the violations have been remedied, something the USTR and Boeing reject.
Airbus claims any harm to Boeing was minimal. The Seattle Times has this story; LNC has this report.
The EU and USTR filed new statements with the WTO that remain contradictory.
To read the rest of the article Login or Subscribe today.