July 19, 2018, © Leeham News, Farnborough: Without fanfare and with no announcement from Boeing or the US Trade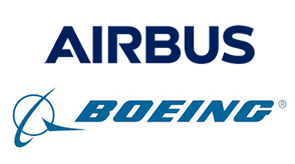 Representative, an official request has been filed with the World Trade Organization to commence arbitration in the 14-year trade dispute between the US and Europe over subsidies to Airbus.
In a short filing Friday, as the international press and international aviation community moved to Farnborough for the 2018 international air show, the US filed its request to begin arbitration.
Request for Arbitrator
"This is to inform you that on Friday, 13 July 2018, the United States requested the resumption of the Arbitrator's work in the dispute European Communities and certain member States – Measures Affecting Trade in Large Civil Aircraft."
The one-page filing was posted Wednesday, smack in the middle of the air show.
The low-key, stealth-like filing is out of character for Boeing in this case. At nearly every turn, the company waged a high-profile PR campaign to paint Airbus as illegally receiving subsidies.
The arbitration is the result of the WTO appellate panel finding in May Airbus failed to fully comply with previous rulings concerning launch aid for the A350 and A380. Airbus said subsequently it made the adjustments the appellate panel identified.
Boeing and the USTR disputed this and said they would pursue the "harm" claim with the WTO Arbitration panel.
Airbus said there is no harm.
The arbitration may take up to 18 months.
The USTR's appeal of a WTO finding against Washington State tax breaks for the Boeing 787 is expected to be handed down by year end.