Subscription Required
Introduction
July 26, 2018, © Leeham News: The US Southeast continues its aggressive expansion in aerospace.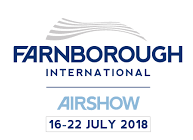 Washington State plots to win the assembly site for the prospective Boeing New Midmarket Aircraft and expand its space footprint.
In a way, it's a defensive holding game for Washington, which faces competition from more than a half dozen states where the cost of doing business is cheaper and the regulatory environment is friendlier to business.
Summary
Washington State doesn't "get it," say some suppliers and a trade group.
Gearing up for NMA competition.
Expanding the Southeast aerospace footprint.
To read the rest of the article Login or Subscribe today.