Update: Royal Air Maroc, Mongolian Airlines ground MAX.
March 11, 2019, © Leeham News: Indonesia regulators today joined China, Grand Cayman Airways and Ethiopian Airlines in grounding the Boeing 737 MAX pending investigations or inspections.
This means about one third of the in-service MAXes have been grounded by regulators or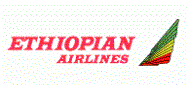 operators.
The moves came within 36 hours of the crash of Ethiopian Flight 302, a MAX 8, six minutes after take off from Addis Ababa. The crash killed all 157 people on board five months after a Lion Air 737-8 crash that killed 189 passengers and crew. Lion Air is an Indonesian carrier. The airline's JT610 crashed 12 minutes after take off.
Similarities between two accidents
Initial flight profiles from Flightradar24 showed some similarities between JT610 and ET302. The former reached an altitude of about 5,000 ft; the latter climbed only about 1,000 ft. Both flights showed erratic speed readings and altitudes. Both apparently nose-dived on the final descents. Pilots of both aircraft reported difficulties and wanted to return to the airport.
The Lion Air flight data recorder pointed to MCAS, a software programming that is designed to provide protection against stalling. MCAS has not definitively been identified as causing JT610's crash; this investigation continues.
Flight data and cockpit voice recorders from ET302 have been recovered but not yet analyzed.
Software fix
After information in the JT610 accident initially pointed to MCAS, a software upgrade to the programming was discussed. However, two sources tell LNA that no upgrade has been implemented yet.
In the absence of a definitive finding that MCAS was responsible for, or substantially contributed to, the JT610 crash, proceeding with the discussed upgrade hasn't happened.
Additionally, any upgrade requires validation and regulatory approval, the latter being often a slow process.
Investor reaction
Investor reaction in pre-market trading has been to drive Boeing stock down nearly 10%. This was about the same as following JT610's crash.
Boeing stock was depressed for several weeks after the Lion Air crash. The full implications of ET302's crash won't be known for some time.
Boeing's production from the 737NG to the MAX is nearly complete. There are fewer than 50 NGs left to build and deliver.