Subscription Required
By Bryan Corliss
April 15, 2019, © Leeham News: As Boeing faces federal investigations, shareholder lawsuits, Congressional hearings – and possibly subpoenas – linked to the 737 MAX crashes, another issue flying low on the radar could further complicate the company's relationship with the Federal Aviation Administration and the elected officials who oversee it.

The issue revolves around the company's plan to end quality control inspections for several thousand tasks performed by Boeing mechanics in the factory.
That plan – first reported by The Seattle Times in January – involves the use of more "smart tools" to perform work more precisely so that inspections will no longer be required for thousands of tasks. Instead of doing quality checks 100% of the time, as Boeing inspectors have been doing for generations, inspectors will sample 1-in-100 tasks, or maybe less, Boeing executives told the newspaper.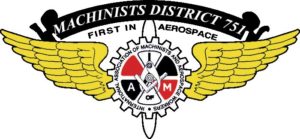 Now, the union for inspectors whose work is going away is asking its influential supporters in Congress to intervene with the FAA. It wants a chance to show the agency data it says proves that the new process will lead to more downstream rework on the assembly line, more injured workers and more production delays.
Summary
Borrowing from the auto business
Union says bad decisions put deliveries at risk
Boeing says new system brings down defects