By Bryan Corliss
Feb. 25, 2020 © Leeham News — Unionized engineers and technical workers at Boeing begin voting this week on unexpected new contract proposals from the company that address two major areas of worker complaints LNA reported on last month: annual raises and paid family leave.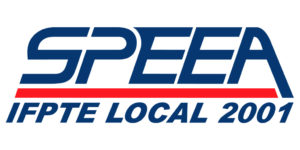 The proposals, which would extend the current contract by four years, came after SPEEA (the Society of Professional Engineering Employees in Aerospace) threatened to take Boeing to court over what it claimed were deliberate attempts by company management to hold down raises that engineers and tech were entitled to under the current contract.
Those threats led to talks between SPEEA's executive board and Boeing managers, resulting in the proposed contract extensions. 
SPEEA's seven-member executive board negotiated the extensions and is urging a "yes" vote. However, the union's larger Bargaining Unit Councils (one each for both the engineers and techs, with a combined total of close to 100 representatives) did not go along with the endorsements.
There are two separate but related offers, one for engineers and one for technical workers. Voting is by mail. Ballots will be counted on March 9. About 18,000 Boeing workers are involved, most in Washington, but also in California, Oregon and Utah.
Summary
Union confronted Calhoun over pay on Day One
Proposal locks in annual wage increases
SPEEA gets family leave this year
First test for Calhoun
A "yes" vote would represent a victory for Boeing CEO Dave Calhoun in his first major union-relations test, as well as a win for the union, which issued a statement on Jan. 13, Calhoun's first day on the job, claiming his newly inherited BCA management team had for years "contrived" to hold pay increases to an "artificially reduced lump sum."
The six-year contract Boeing and SPEEA agreed to in 2016 had a more-complicated pay formula than most union contracts. But in very simple terms, the premise was that Boeing would ensure that its Puget Sound engineers would be paid salaries 15% above the market rate for U.S. engineers doing the same work, while techs would be paid 20% above market rate.
The two sides agreed to review nationwide wage data every year – the contract called out a specific annual report by a specific human resources-consulting firm – to calculate that figure. 
Boeing, in the 2016 contract, agreed to put an amount equal to 5% percent of the previous year's total wages into a pool this year. Money to raise pay to keep engineers and techs at their target pay, relative to the market, came out of that pool. Anything left over was to be paid out as a lump sum. 
For example, the first year of the contract saw engineers get salary increases of 2.8% and one-time payments of 2.2% percent (adding up to a total of 5%). Techs got raises of 2.3% with one-time payments of 2.7%.
But from the beginning, the union expressed surprise that the market pay data Boeing provided was indicating that wages for engineers and techs was falling nationwide. That seemed counter-intuitive given low nationwide unemployment and high demand for skilled engineers and techs. 
As a result of that data, Boeing workers got bigger one-time payments with smaller increases to their base salaries. 
On Jan. 13, the union said it had found the answer: Boeing substituted the specific HR consultants report with another, resulting in salary increases below what workers were entitled to under the contract.
New proposal locks in raises
The proposed new deal does away with the annual review of national pay data and simply specifies annual salary hikes for the Puget Sound engineers and techs.
Instead, both engineers and techs would get 3.5% salary pool increases in 2020 and 2021, along with 2% percent annual lump-sum payments. Both groups would get another 3.5% salary increase in 2022, with a 1.5% lump-sum payment.
From 2023 through 2026 – the new years in the proposed extension – engineers would get annual 4.5% increases to base pay, with no additional lump sums; techs would get 3.5% annual increases to base pay, with additional 1% percent lump sum payouts.
More details are available on the union's website.
12 weeks family leave
The union had gone to Washington's Legislature in January to protest Boeing's decision to exclude SPEEA workers from the state's paid family leave program.
The state of Washington in 2017 adopted one of the United States' first paid family and medical leave laws, granting workers 12 to 16 weeks of paid leave for things like a new child, undergoing surgery or taking care of a family member with a health issue. Workers themselves actually fund this; their employers take 0.4% out of each paycheck, which goes into a state-administered account that workers can tap into when needed.
There's one exception: Workers who were covered by a collective bargaining agreement as of October 2017 aren't eligible to take part until those contracts expire. Before these proposed extensions were offered, SPEEA's 2016 contract with Boeing was set to expire in October 2022. 
Under the new offers, SPEEA-represented workers in Washington will be eligible for the state program on June 1, while union members at Boeing plants in California, Oregon and Utah will become eligible if their states adopt similar legislation.
In addition to the salary and family leave adjustments, the proposed contract extension also would make improvements to the company's 401(k)-style savings plan and lock in out-of-pocket costs for health insurance to current rates.
It also would raise the target for SPEEA members to be paid under the company's annual Employee Incentive Plan, which is tied to Boeing's annual financial performance and typically paid each February.
Under the current contract, SPEEA members receive 10 days' additional pay if the company hits specific targets, which amounts to a 3.8% bonus; if the extension is approved, the target would be raised to 5%.
This wouldn't matter in the short term – Boeing announced in October, after its third-quarter earnings, that there was no way it would reach the financial targets, so none of its managers or white-collar workers will receive any Employee Incentive Plan payouts this month.
Machinists Union members in Puget Sound and Portland (OR) have a different annual incentive pay structure, tied to production, quality and safety performance metrics. They will receive a 2.2% bonus in this week's paycheck. 
As has been widely reported, Boeing's board has offered Calhoun a $7m bonus if he's able to get the 737 MAX re-certified and back in service. His recently fired predecessor, Dennis Muilenburg, took $62m in long-term incentives, stock awards and pension benefits with him on his way out the door – but no separate severance payment, the company said. He forfeited an additional $14.6m in stock awards.
Boeing's board has elected to continue to pay shareholders a dividend of $2.055 a share, even as suppliers like Spirit AeroSystems have cut dividend payments to conserve cash.