By the Leeham News Staff
March 25, 2020: First, Boeing CEO David Calhoun said he wasn't an insider (after 10 years on the Board of Directors, and as lead director for many of them). No, he merely had a front row seat in the movie theatre.
Then he trashed his predecessor, Dennis Muilenburg, for stock buyback and dividend policies (that the Board approved).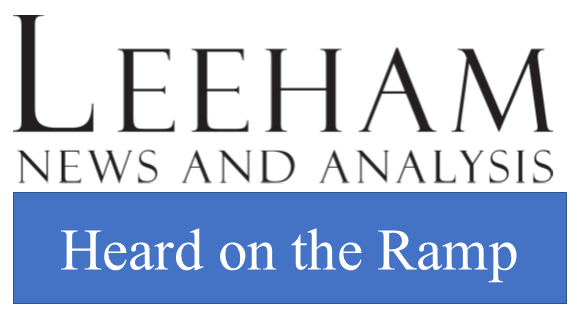 Next, Boeing said it needs a portion of the $60bn in federal aid it requested for the aerospace industry.
Now, Calhoun appears to have put his foot in his mouth again. Or did he?
When asked about the possibility of the government taking an equity position in Boeing as a condition to a bailout, Calhoun said Boeing has options to federal money.
The Wall Street Journal wrote yesterday, "I don't have a need for an equity stake," Boeing CEO Calhoun said Tuesday on Fox Business Network. "If they forced it, we'd just look at all the other options, and we have got plenty."
There's a very practical reason for Boeing to object to government taking an equity stake. It would effectively shut down bidding on some key defense contracts.
But wait a minute: if you've got all these other options, why ask for a federal bailout for Boeing?
Or was this a message to the street that Boeing is OK?
Still, on CNBC's Squawk Box, Calhoun said if the credit markets stayed closed for eight months, it would be tough for Boeing to remain healthy.
Bringing up the rear
Airbus paused production because of the coronavirus, in order to implement health safety procedures.
Embraer paused production to do the same.
Boeing plowed ahead with production at its Everett (WA) wide-body plant despite several assembly line workers being diagnosed with coronavirus. Now, one person died who was infected. And still Boeing was slow to pause the line. It finally did so, for the entire Puget Sound region, beginning today. (The 787 production in Charleston continues.)
The contrast doesn't end there.
Airbus sent an A330-800 to China and returned with two million masks for distribution to hospitals and health care workers. It plans to repeat.
Boeing is at the first epicenter, the greater Seattle area, of the coronavirus outbreak in the USA. There was nothing similar.
The irony of Boeing seeking a government bailout and Airbus going to the private markets is also not lost on people.
Airbus CEO Gauillaume Faury posted this video discussing the actions.
Aircraft returns
Pilots are reporting on social media a growing number of one-off ferry jobs like this: Latest pilot jobs.
These would seem to be indicative of aircraft being repossessed or returned to lessors. If the airplanes were going to storage, the airlines would use their own pilots.
Aircraft retirements
Some airlines already announced the premature retirement of older aircraft:
| | |
| --- | --- |
| Airline | Announced Aircraft Retirement |
| American | 767-300ER and 757-200 fleets by May 2020 and Fall 2021 |
| Iberia | First A340-600 sent prematurely to the scrapyard |
| KLM | 747 Fleet by end of April 2021 originally planned |
| Virgin Atlantic | A340-600 fleet retired, June originally planned |
Even before the widespread grounding, airlines A380s were among the first aircraft grounded: Korean Air, Lufthansa, Qantas (10 out of 12).
Qantas was all the more surprising since their remaining five 747-400s are due for retirement later this year.
This raises two questions:
1) Will airlines retire early numerous A380s, including aircraft less than 10 years old?
2) Will the traffic collapse accelerate the trend towards smaller aircraft on long-haul routes? Even without considering almost certain delivery delays, will this affect the already shaky order books of the Airbus A350-1000 and Boeing 777X?