Subscription Required
By Vincent Valery
Introduction  
Oct. 8, 2020, © Leeham News: The Dreamliner program is approaching its 1000th delivery less than 10 years after entry into service. It is the fastest-ever delivery ramp-up for any twin-aisle program.
However, the milestone will feel bittersweet due to the upcoming production rate cuts (to six per month from 14) and the decision to close the Everett final assembly line and concentrate final assembly to South Carolina.
As outlined several times before, air travel recovery in the aftermath of the COVID-19 outbreak will take years. Long-haul markets, which the 787 serves, should be last to return to normal.
The above means Boeing will deliver far fewer 787s over the next five years than it envisioned at the beginning of the year. Any significant upgrade of the aircraft is off the table for the foreseeable future. To boost sales and profitability, the American OEM is looking at how to improve its product line at minimal costs.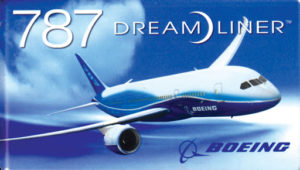 LNA published an article last month about Boeing's study into lowering 787-8 production costs.
By the end of August 2020, Boeing had 48, 333, and 145 outstanding orders for the -8, -9, and -10, respectively. LNA estimated the total to be 38, 299, and 145, respectively, after adjusting for orders at risk.
We will, in our series, go through the different models in the product line, their history, and potential for further improvements now that the product line approaches midlife.
Summary
Significant development problems and delays;
A compromise(d) design leads to initial limitations;
Deliveries slowed after post-EIS rush;
The problem Boeing did not want to address;
A long-haul route highlights potential enhancements.