March 29, 2021, © Leeham News: Aviation stakeholders' attention understandably focuses on Airbus and Boeing as the industry works its way through the COVID-19 pandemic. Embraer gets less attention than the Big Two.
But two other OEMs must be considered as well: ATR and De Havilland Canada.
Outside of China and Russia, whose home-grown industries sell only to these markets, ATR and DHC are the only manufacturers of turboprops in the 50-90 seat sectors.
LNA revealed on Jan. 12 that DHC would suspend Dash 8-400 production after the small backlog rolled off the assembly line. The privately held company delivered 11 airplanes last year due to the pandemic.
About 900 aging regional turboprop aircraft need to be replaced in the coming years.
ATR Recovery
ATR delivered only 10 aircraft last year and received six gross orders.
ATR on March 17 outlined its plan for recovering from COVID. In a statement, it said the plan includes:

The implementation of incremental improvements into the aircraft family to enhance operational efficiency and reduce maintenance costs through system upgrades and state-of-the-art avionics, maintaining the competitive and environmental advantage we offer to our customers;
Following the delivery of the first new purpose-built freighter to FedEx, ATR is well positioned to benefit from the resilience of the cargo market, already at pre-Covid level. Air cargo is expected to double its capacity in the next 20 years, and point to point express deliveries can best be served by our aircraft;
The Short Take Off and Landing variant of the ATR42-600 will open a range of opportunities in airports with airstrips between 800 and 1,000m; and
ATR has an advantage over De Havilland because it is 50% owned by Airbus. Airbus is studying hydrogen-powered designs, including a turboprop. If this design proceeds, it most likely would be sold through ATR.
De Havilland's plans
Longview Aviation Capital (LAC) bought the Q400 program from Bombardier, and with it, all the rights and tooling for the smaller, out-of-production Dash 8-100/200/300s. Longview renamed the Q400 the Dash 8-400, the original moniker.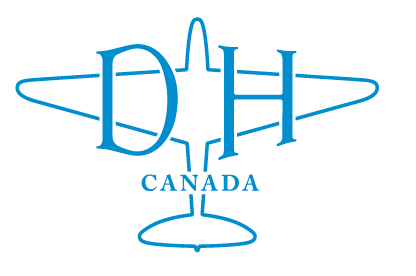 Longview previously purchased dormant de Havilland/Bombardier programs, such as the Beaver and Twin Otter through its Viking Aviation unit. Viking restarted Twin Otter production.
Longview created a new unit for the Q400 program, naming it De Havilland Canada.
DHC can't match the money and horsepower of ATR's partnership with Airbus. Longview is part of the Thomson Reuters family money, providing some deep pockets.
"We fully expect worldwide demand for the Dash 8 to return once the industry has recovered from the pandemic, and the aircraft's characteristics – including low operating costs, low emissions impact, and performance capabilities that support efficient regional operations – will make the Dash 8 an important part of the aviation industry's post-pandemic recovery," said David Curtis, executive chairman of Longview.
In a Feb. 17 statement, DHC said it "is introducing enhancements that will ensure the Dash 8 remains at the forefront of the regional aircraft market around the world." These include:
Investing significant capital in the Customer Services and Support team, distribution network and information technology to reduce the operating cost of the Dash 8 platform;
Developing upgrades and modifications to the Dash 8, including packages that create a best-in-class freighter with unmatched operating and financial attributes;
Introducing cabin refurbishment features such as an overhead bin extension solution which improves the cost-efficiency of in-service Dash 8; and
Actively innovating across the aircraft platform, including product improvements that will reduce operating and ownership costs and help prepare Dash 8 fleets for the aviation industry's move to greater sustainability.
Synergies within Longview
DHC added, in response to LNA questions, that it is in discussions to relocate and restart the Dash 8-400 production line. Meantime, DHC offers aircraft from its inventory and seeks new orders.
"We have multiple opportunities to share resources, expertise and capacity with our LAC sister companies," DHC says. "We are just starting to take advantage of this potential and are strengthened by being part of a robust aviation portfolio with patient long-term ownership."
Coming from behind compared with ATR is a big challenge for DHC. It's planning product improvements for upgrading the interior, life extension programs, and further noise reduction certification. DHC also will help lessors, and current owners remarket aircraft that became available during the pandemic.
Expanding cargo configuration uses, which ATR also offers, and non-commercial utility, fire-fighting, and military operations are objectives.
While ATR is studying alternative energy power sourcing, alone and in conjunction with Airbus, DHC embarked on its alternative studies even before the pandemic.
"We are exploring new propulsion technology options that will likely shape the future of aviation," the company said. "De Havilland Canada and LAC are uniquely positioned to participate in this green journey by leveraging the unique capabilities of our aircraft platforms in the zero emissions challenge.  We have had discussions with many parties on the 'greening' of aviation and are keen to see our products fulfill their potential for decades to come."