April 16, 2021, ©. Leeham News: Last week, we wrapped up the operational part of sustainable air transport using hydrogen as an energy source.
Now we look at where we are with the all-important Eco-system. It has many moving parts and risks a chicken and egg stalemate.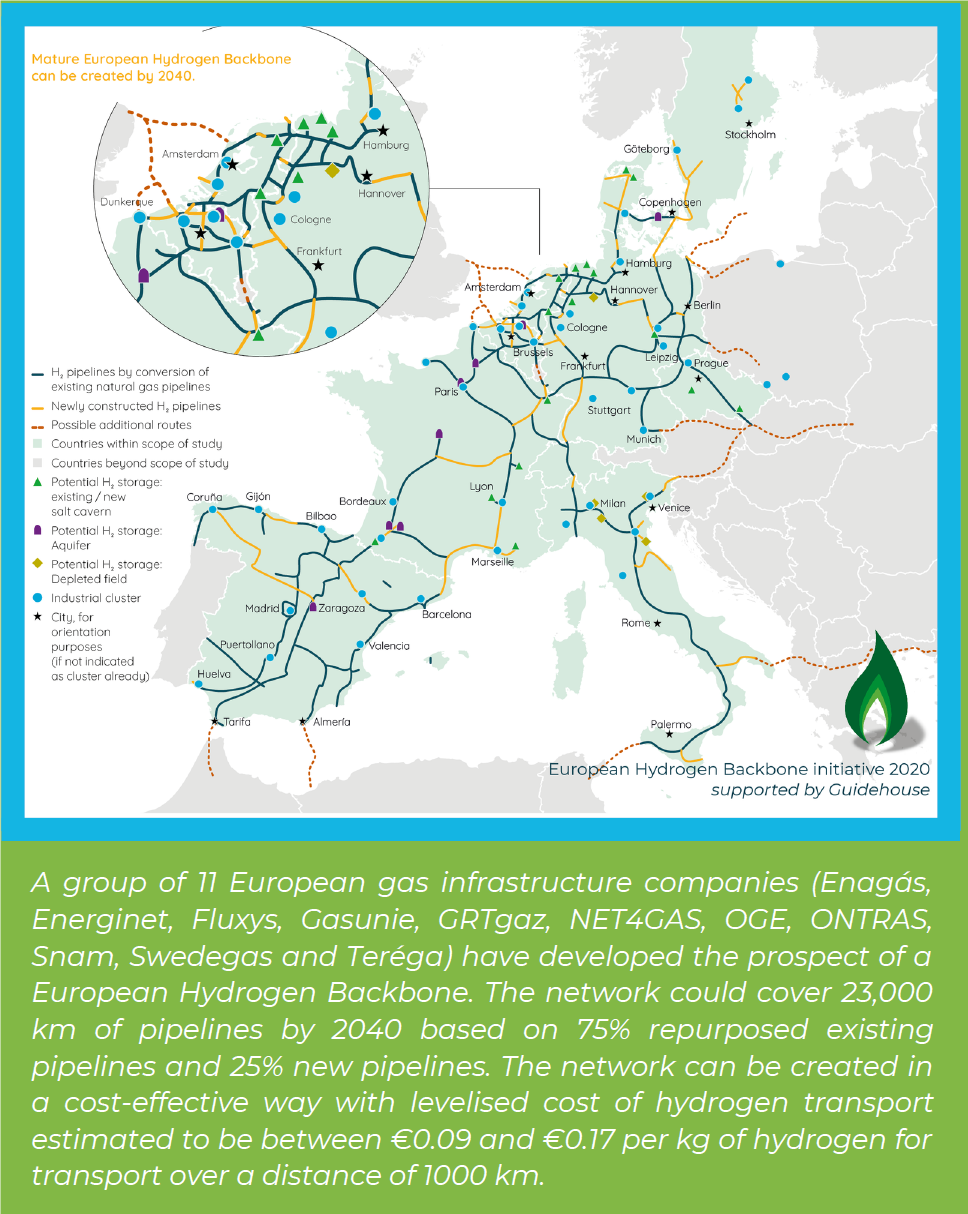 Figure 1. The prospective conversion of the European gas pipeline network to hydrogen. Source: EU.
Creating a hydrogen Eco-system
There will be no hydrogen production unless there are end consumers, and there will be no end consumers unless there are production and distribution systems.
Creating a functional and competitive alternative energy distribution system to the existing carbon-based ones is a monumental challenge. Change won't happen unless there is a strong political will for the change, bootstrapping the process.
That bootstrap is apparent in Europe with the EU as the driver. Over the last three to four years, a political consensus has grown around hydrogen as the alternative energy system for industry, transport, and consumers. The driving force has been the very physical evidence we face a climate crisis, and its effects are here now.
The initial EU emphasis is on the distribution system as this takes longer to establish than hydrogen production. Here the focus is on utilizing the existing gas network and gradually converting sections of it to hydrogen, Figure 1.
The trucks in focus
The truck industry is vital in the creation of an Eco-system for hydrogen. The short range of battery-based trucks and the long re-charging time push non-carbon trucks to hydrogen and fuel cells. All truck manufacturers have prototypes and test fleets in the market.
In December, Daimler Truck AG (Mercedes trucks), IVECO, OMV, Shell, and the Volvo Group announced H2Accelerate, a collaboration to help create the conditions for the mass-market roll-out of hydrogen trucks in Europe. The initiative will create a network of both liquid and gaseous filling stations as  Daimler and Volvo like to go to liquid hydrogen to provide the same range and utility as their diesel trucks.
As late as yesterday, IVECO, OGE (OpenGridEurope, a gas network operator), and Nikola Corp. (a filling station technology provider) announced concrete actions to set up a network of hydrogen distribution to hydrogen fuel cell trucks transporting goods in Europe. The filling stations' network doesn't need the density of car fueling systems, as long-distance trucks travel planned routes and can plan ahead for their energy supply.
Batteries as the alternative energy source for cars are already established, so the second sector that drives a hydrogen conversion is the industry. Several high energy consumers like metal and cement industries have announced cooperations with hydrogen energy providers to create new green plants and energy production combines.
Aviation and its air transport will be a smaller but very visible consumer. The government support for aeronautical hydrogen projects is therefore substantial. The lighthouse example is the French government's announcements last year, but other projects get support from their local governments and long-term investors.
Next week we wrap up with looking at some of the hydrogen research projects that are running beside the major one at Airbus.