Subscription Required
By Judson Rollins
Introduction 
April 29, 2021, © Leeham News: Much virtual ink has been spilled in recent weeks over an apparent surge in demand for Boeing's 737 MAX, as a slow drip-drip-drip of cancellations finally reversed into net new orders.
The Boeing team must be grateful to see a shift toward positive headlines for its single-aisle family. Longtime 737 customers provided badly needed votes of confidence with top-ups to their previous orders.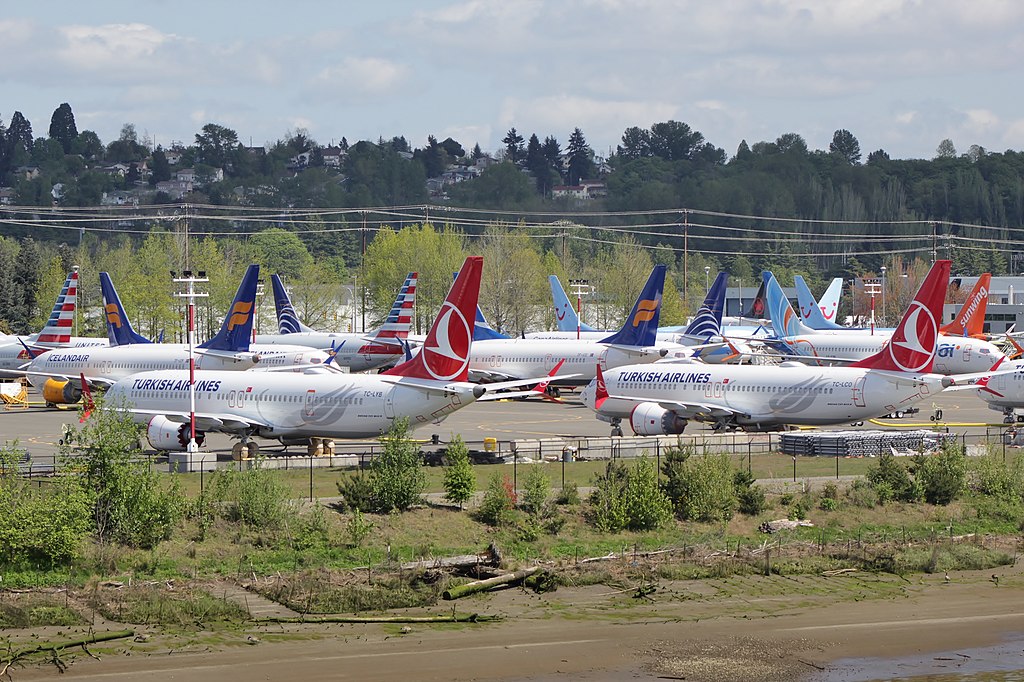 However, such momentum has been slowed by a continuing wave of cancellations. Boeing logged just 12 net orders in February and 40 in March. More cancellations are due to be announced; Turkish Airlines recently said it would cancel or convert to options 50 of its previous MAX orders, and ch-aviation says a single unidentified customer cancelled another 45 in March. Aeromexico swapped MAX orders for other MAX orders, saving $2bn in the process – a revenue hit for Boeing down the line.
The total backlog, net of orders in doubt under ASC 606, is down from a high of 4,708 to just 3,240 as of this week. This is enough to support average production of just 30 airplanes per month through 2029. Boeing CEO David Calhoun said on yesterday's earnings call that he remains confident the MAX demand will recover from this point forward.
Summary
New orders are mostly from large existing MAX customers, and likely include mitigation discounts for delivery delays.
Boeing has 400 undelivered aircraft in storage, some of which were due for delivery to now-defunct airlines.
Pricing trends are quite negative, depriving Boeing of badly-needed free cash flow.