By the Leeham News Team
May 19, 2021, © Leeham News: Embraer got a big boost for its E-Jet E2 order book in April when it announced a firm deal for 30 E195 E2s.
"On April 23, the Company signed a firm order for 30 E195-E2 jets with an undisclosed customer, with deliveries starting in 2022. The 30 firm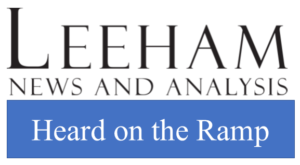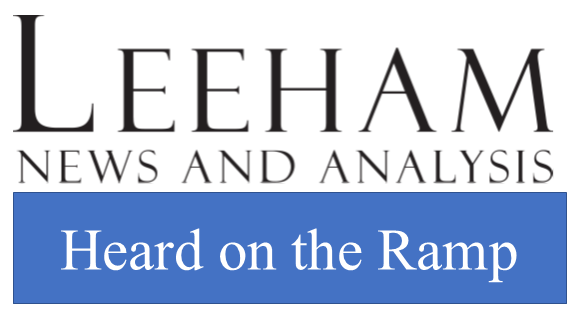 orders will be included in Embraer's second quarter backlog," Embraer said in its April 29 earnings release.
Embraer delayed E-Jet deliveries because of the COVID-19 pandemic. Thin backlogs for the E2 pre-date the pandemic. This order, with deliveries starting next year, illustrates Embraer's thin skyline.
Airfinance Journal on May 13 first reported the customer is Canada's Porter Airlines. Porter, pre-pandemic, operated De Havilland Dash 8-400s exclusively from Billy Bishop Airport, Toronto's downtown in-city airport. AFJ cited multiple sources. Porter Airlines denied it ordered the airplane or that it had signed lease deals to acquire the E2. The carrier told the Toronto Globe and Mail it isn't going to "switch" fleet types.
However, LNA confirmed this week that the airplanes are going to Porter. Porter declined to answer any questions from LNA.
"Our response to this speculation has been provided to others and published. We do not have anything further to add," Porter said in an email.
Aircraft deliveries begin in 2022
Embraer said the first deliveries will be next year. According to LNA's information, the first of 12 E195-E2s will be delivered in the middle of next year. Another 18 will be delivered in 2023.
Since Porter Airlines denied being the one that ordered the E2, or that it had lease agreements, the obvious question is, who is the customer?
Embraer won't say.
One possibility is that Porter's parent, Porter Aviation Holdings, placed the order. This allows the airline to deny it is the customer.
And if Holdings is the customer, a lease agreement doesn't have to be in place—yet. This, too, allows the airline to deny it has lease arrangements in place.
While the airline denied to the Globe and Mail it was going to "switch" aircraft types, this doesn't preclude adding a fleet type.
The airline declined to answer LNA questions on these points.
Billy Bishop remains closed to jets
Next, the question remains, where will the E2s be used? Billy Bishop Airport, the downtown city field that serves as the hub for the airline, prohibits passenger jets by government fiat. The airline in 2013 placed a conditional order for up to 30 Bombardier CS100s for use at Billy Bishop. The order was contingent on the governments changing policy to allow the jets there. Approval never came. The conditional order, assumed by Airbus when it took over the C Series program from Bombardier, still shows the transaction under Letters of Intent in the Cirium data base. But the Embraer deal means certain cancellation of the now-named A220 conditional order.
So, where will the E2s be used? According to LNA's information, the airline will open operations at Toronto Pearson Airport, an option previously considered.
The airline declined to answer a question on this topic.
Why E2s vs A220s?
Airbus no longer has early delivery positions for the A220. Embraer has delivery positions for the E2 beginning next year. Lots of them in 2022 and 2023.
The Bombardier conditional order terms were never revealed, beyond its conditional nature. With Porter Airlines being privately held, it was not possible to examine its financial statements and determine the financial commitment to Bombardier.
However, in 2013, Bombardier wasn't yet willing to wheel and deal on pricing like it did later for Air Canada (February 2016) and Delta Air Lines (April 2016). It's pure speculation, but likely, Porter's C Series price began with a "3". Escalation clauses would only increase the delivery price.
With Embraer hurting for orders and with big production gaps, EMB was likely willing to wheel and deal. Speculatively, it's not beyond the realm of possibility this E195-E2 price could be in the high $20m range. With credits, fleet integration support and other considerations, the effective price may be much lower.
And then there's financing support. Embraer could offer Porter Brazilian export credit financing, something not available with the A220.
Political fallout
Dumping the Canadian A220 deal in favor of the Brazilian E2 will, no doubt, cause political blow-back. The airline received C$135m in government support in 2020, related to the COVID crisis. The A220 almost certainly would have been assembled in Montreal, at the former Bombardier site now owned by Airbus. Aerospace jobs are Holy Grail in Canada.
But a Canadian airline buying Brazil vs Canada is not unprecedented. Air Canada bought the Embraer E190 (E1) years ago. As it ultimately turned out, these are being replace by A220s and Boeing 737-8s.
Still, with no early delivery slots remaining for the A220, slots available for 30 E2s in 2022 and 2023 and the potential of export credit financing, there is solid argument to be made for Porter to drop the A220 in favor of the E2.
Assuming all this is true. And LNA believes the underlying transaction to be true even if some details remain foggy.