By Scott Hamilton
July 12, 2021, © Leeham News: Canada's Porter Airlines today announced an order for 30 Embraer E195-E2s. The move comes shortly after the Canadian government agreed to loan hundreds of millions of dollars to Porter in the wake of the COVID-19 pandemic. Porter ceased operations shortly

into the start of the pandemic in March 2020. It resumes service in September.
Embraer announced the order, from an unidentified customer, on April 23. Airfinance Journal first reported that the customer was Porter Airlines, which the company denied. LNA confirmed May 19 that the airplanes were going to Porter. Porter declined to directly comment on LNA's confirmation.
Major Canadian, US expansion
As expected, Porter will expand from its downtown Toronto hub which can only be served by its current fleet of De Havilland Dash 8-400s—jets are prohibited at the Billy Bishop Airport. Porter will add jet service to Toronto's main airport, Pearson, and other Canadian airports. The intent is to serve a large number of US airports.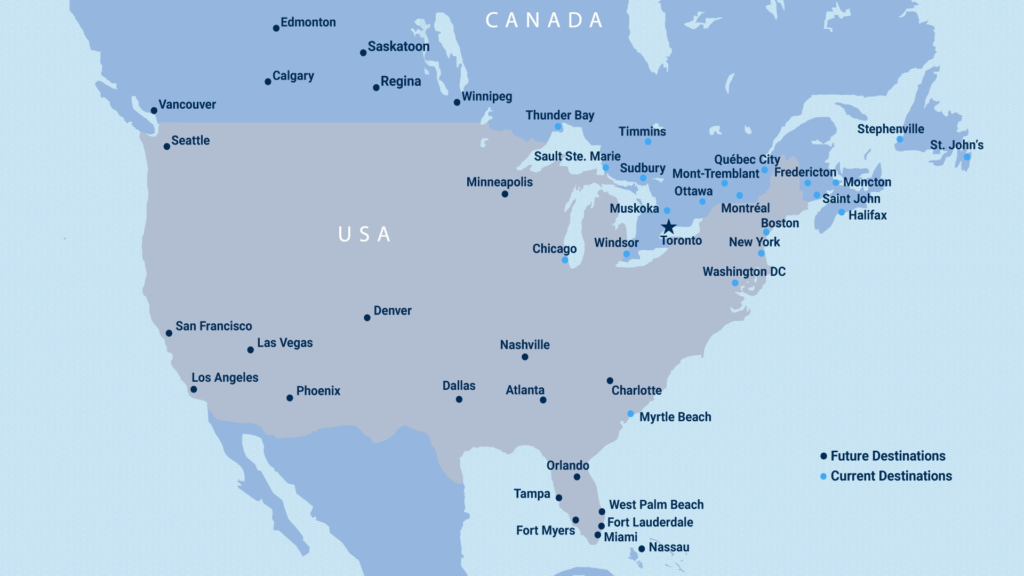 The expansion will put Porter into direct competition with Air Canada and WestJet, the two dominant airlines in Canada.
Porter was an early customer for the Bombardier CS 100, placing an order conditioned on government approval to use the airplane at Billy Bishop. No approval was forthcoming. The order, now held by Airbus as the A220-100, is unlikely to ever be firmed up. Update: Porter's conditional order–which was really a Letter of Intent–expired in January. Embraer since then undercut the Airbus price. Delivery positions were available from Embraer in 2022/23. Airbus' A220 delivery slots now are well into the future. Embraer could also offer Brazilian export financing, which Airbus could not offer to a home-market carrier (Canada).