By the Leeham News Staff
Nov. 30, 2021, © Leeham News: Plans to resume deliveries of the Boeing 787—halted since October 2020—appear to be slipping again.
Customers tell LNA that deliveries may not resume until April, a slip of one or two months from the previous unofficial timeline. Boeing hasn't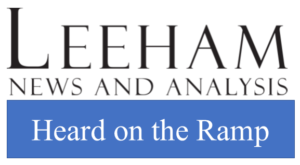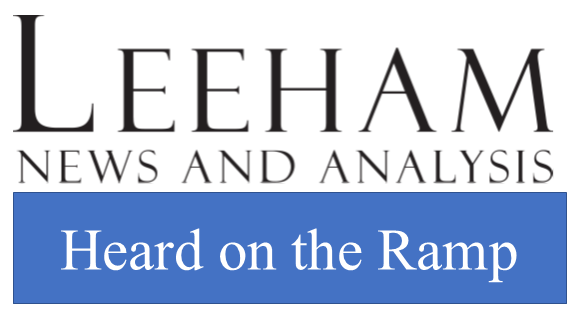 announced any timeline, deferring to the Federal Aviation Administration's review of plans to fix issues related to composite delamination and fuselage section mating.
"As we have previously shared, we are completing comprehensive inspections and associated rework across 787 production and within the supply chain, while holding detailed, transparent discussions with the FAA, suppliers, and our customers," a Boeing spokesperson wrote LNA in an email.
"Work continues in our production facility and rates will continue to be dynamic as we focus on eliminating traveled work and prioritize resources to support our inspection and rework efforts. We are taking the time needed to ensure the highest levels of quality, and while these efforts will continue to impact deliveries, we're confident this is the right approach to drive stability and first-time quality across our operations and to position the program for the long term as market demand recovers. None of the issues have been determined to present a safety of flight concern with respect to the active in-service fleet."
Related Article
Acquiring used 777s, canceling 787 orders
LNA reported on Nov. 6 that deliveries were not likely to resume until well into the first quarter of 2022. As a result, several carriers were studying extending leases on Boeing 777-300ERs or returning to service -300ERs that had been grounded during the COVID pandemic. Some lessors told LNA that airlines inquired about leasing 777s they had on the ground. Some inquiries discussed long-term leases rather than short-term lift.
Some airlines are discussing canceling 787 orders. There are about 105 787s in Boeing's inventory that have been built since deliveries were suspended.
Civilian KC-390 use?
The Brazilian government proposes slashing in half its order for the Embraer KC-390 tanker transport for budgetary reasons. Embraer is fighting the move. Such a steep cut would put a big hole in Embraer's backlog of the slow-selling KC-390.
The airplane was designed with special missions in mind. Brazil needs an aircraft capable of short-field, rough runway operations to reach indigenous populations in remote sections of the country. The high-wing, twin-engine jet aircraft has an aft loading ramp for cargo. It also can serve as an aerial refueling tanker. The KC-390 is roughly the size of a Boeing 737.
When Embraer and Boeing planned to combine Embraer's commercial division into a new joint venture called Boeing Brasil-Commercial, a second JV was planned just for the KC-390 program. Although EMB would own 51% of the KC-390 JV (as opposed to just 20% of the commercial JV), Boeing was going to be in charge of marketing the airplane worldwide. When Boeing withdrew from both JVs, Embraer was once again on its own. Sales have been slow.
There's the possibility of de-militarizing the KC-390, however, for civilian use. Lockheed Martin (at the time, just Lockheed) did this for the venerable C-130. The civilian version was named the L-100. Alaska and Delta Air Lines were among the carriers that operated the L-100. The KC-390 is somewhat larger than the turboprop C-130.
Embraer considers civilian version
"Embraer is always assessing the market and having conversations with operators to improve the solution and scale demand for potential applications for the C-390 Millennium and its refueling variant KC-390," the company said in a statement to LNA. "Since its inception, the KC-390 program was conceived with a focus on versatility, with solutions that make the conversion to a very efficient civil freighter feasible.
"As an example of this versatility, during the COVID-19 outbreak, the aircraft was extensively used by the Brazilian Air Force for humanitarian missions, showing its cargo capabilities. The civil certification had been obtained even before the serialization production started, which was an important step towards making a civil freighter version viable. Embraer is constantly evaluating the best timing to develop this version and is in contact with customers who have shown interest in being the launch customer. If and when Embraer has a decision, it will communicate the market."