Subscription Required
By the Leeham News Team
Dec. 13, 2021, © Leeham News: Attempting a forecast for the new year historically has been reasonably easy. One just started with the stability of the current years, and maybe the previous one or two years, and looked forward to next year.
Until the Boeing 737 MAX grounding, COVID-19 pandemic, and the Boeing 787 suspension of deliveries.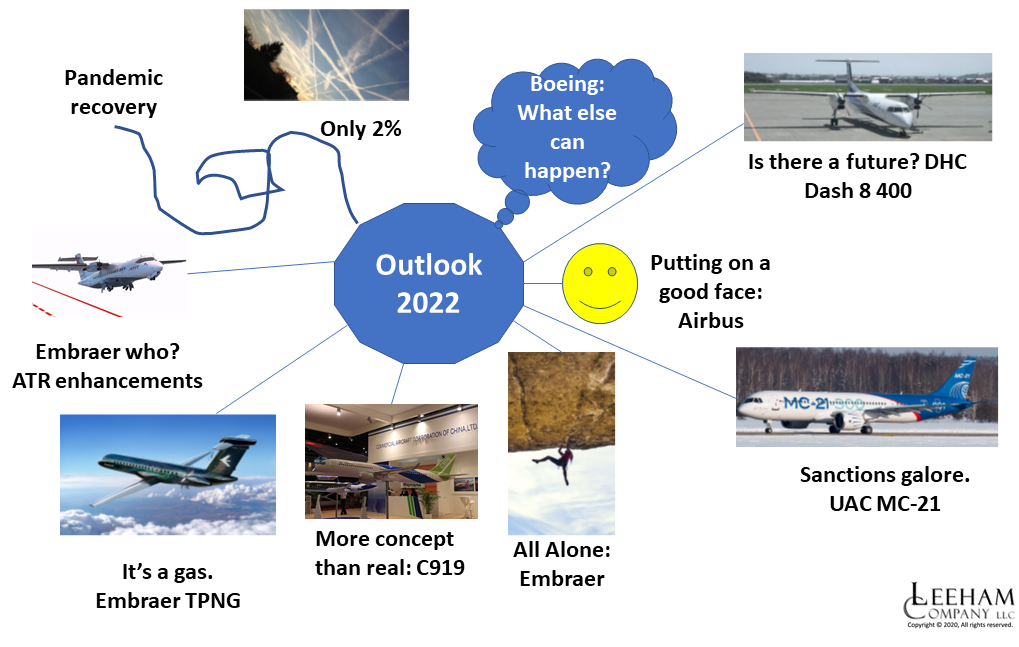 These events upended everything. Boeing's outlook for 2020 depended on what happened to return the MAX to service. The grounding, initially expected by many to be measured in months, ultimately was measured in years.
The 2020 outlook for the rest of the aircraft manufacturers blew up that March with the global pandemic.
Then, in October 2020, Boeing suspended deliveries of the 787, exacerbating its cash flow crunch.
Commercial aviation began to recover some in late 2020. Airbus, which reduced but didn't suspend deliveries throughout 2020, saw signs of hope for the narrowbody market—less so for widebody airplanes.
There is a lot of uncertainty, however, that makes looking even one year ahead challenging.