April 26, 2022, © Leeham News: Kansas Modification Center/NIAR WERX won an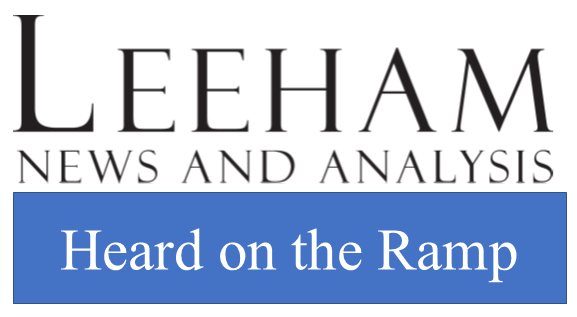 order for three conversions from Boeing 777-300ER passenger aircraft to freighters from Backbone Freighter Leasing, an affiliation of Dr. Peters Group, a European lessor. Backbone also optioned seven conversions.
This is the first order for KMC/NIAR WERX. The deal was announced today at the Aviation Week MRO Americas conference in Dallas. Deliveries are in 2024 and 2025. Options have delivery slots from 2025 through 2027. The airplanes are ex-Emirates Airline aircraft. The first plane entered flight testing for loads analysis Sunday.
KMC forecasts certification by the Federal Aviation Administration in the second quarter of 2024. This conversion features a forward cargo door as opposed to the aft door in conversions offered by IAI Bedek and Mammoth Freighters. IAI has orders for 22 conversions from EVA, Emirates and lessor AerCap (which inherited this deal from GECAS upon acquisition of this lessor). AerCap has options for 15 more conversions, also from GECAS. Entry into service with AerCap is scheduled for this year.
Mammoth has an order for two conversions from Canada's CargoJet and options for three more. Mammoth says EIS is targeted for the second half of 2023, a timeline some believe is optimistic.
SAS signs predictive maintenance monitoring deal
SAS today signed an agreement in which Airbus, Delta TechOps and GE Digital will provide predictive maintenance systems monitoring for the airline's fleet and engines.
Airbus and Delta TechOps created the Digital Alliance in 2019. GE Digital joined the alliance in 2021. The Alliance monitors not only Airbus and GE engines and the installed systems, but aircraft and engines of other manufacturers: Boeing, Rolls-Royce and Pratt & Whitney.
SAS expects the Skywise Predictive Maintenance system created by Airbus in 2017 will help reduce dispatch delays due to maintenance issues and create better scheduling reliability. More than 125 airlines subscribe to Skywise, covering about 45% of the Airbus fleets of these customers. About 20%-40% of the Skywise contracts cover non-Airbus aircraft and non-GE engines. The information collected from these aircraft and engines are isolated within Skywise to protect intellectual property.
The contract was signed during Aviation Week's MRO Americas conference in Dallas.
Airbus tops Qatar in London Court
Airbus won a victory today in a London when a judge rejected a motion by Qatar Airways to force the OEM to honor the order for 50 A321neos. Airbus canceled the contract, using a cross-default provision, when Qatar refused delivery of two A350-1000s. It since refused delivery of a third A350-1000.
The court actions resulted from Qatar grounding more than 20 A350s when paint degraded, and the country's regulator said safety became an issue when lightning strike mesh was exposed in some areas. Airbus and its controlling regulator, EASA, say no safety is involved. The airline filed a lawsuit in London seeking hundreds of millions of dollars in damages. The amount now is more than $1bn, the carrier claims, as the dispute continues. Airbus filed a counter claim to recover cash credits in connection with the A350 and A321 orders. Airbus claims Qatar Airways has surplus capacity that is driving its decision to ground the airplanes.
After Airbus canceled the A321 order, Airways entered into a Memorandum of Understanding with Boeing for the 737-10 MAX to substitute for the A321s. The carrier nevertheless sought to maintain the A321 order with Airbus, seeking an injunction to block Airbus from canceling it. The judge denied the request. Hearings on the larger A350 issue continue.