By the Leeham News Team
May 10, 2022, © Leeham News: Embraer yesterday received its launch order for the E-Jet E1 P2F conversions from lessor Nordic Aviation Capital (NAC).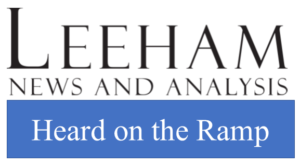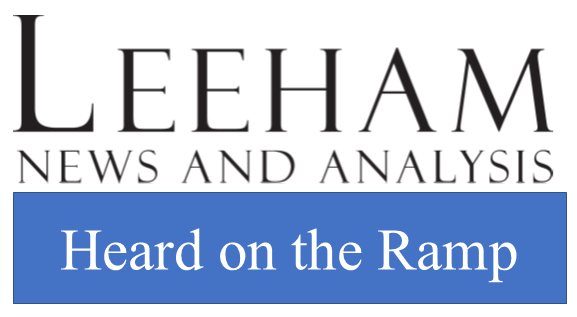 NAC reach "an agreement in principle" to convert 10 E190/195-E1s into freighters. The first deliveries are in 2024. The aircraft are in NAC's current fleet.
The E-Freighters have 50% more volume capacity and three times the range of turboprop freighters (read: ATR) and up to 30% lower operating costs than narrowbodies (read: Boeing 737s), Embraer says. The aircraft will be converted by Embraer at its Brazilian operations. The conversion "includes the main deck front cargo door; cargo handling system; floor reinforcement; Rigid Cargo Barrier (RCB) – 9G Barrier with access door; cargo smoke detection system, including class "E" extinguishers in upper cargo compartment; Air Management System changes (cooling, pressurization, etc.); interior removal and provisions for hazardous material transportation," Embraer says. "The E190F can handle a payload of 23,600lb (10,700kg) while the E195F a payload of 27,100 lb (12,300 kg)."
Hazy dumps on 777X; Lufthansa orders it
Steve Udvar-Hazy, chairman of Air Lease Corp, said this week he doubts the future of the Boeing 777X, Reuters reports.
Asked "whether it was possible the whole program could be canceled, Udvar-Hazy, widely seen as the father of the modern leasing industry, said that would depend on what the Boeing board looks like in 18 to 24 months," Reuters wrote. "'What I'm saying is that those decisions whether to continue with the program or not, it will probably not be made by this board of directors anyway,' Udvar-Hazy told the Airline Economics conference in Dublin," the news service reported.
But Lufthansa yesterday announced an order for seven 777-8Fs, becoming the first European carrier to do so.
Airbus doubles the size of Alabama A320 FAL
Airbus said on its earnings call last week that the Mobile (AL) A320 Final Assembly Line will be expanded. Yesterday, in a ceremony in Mobile, the company announced a new 350,000 sf building will be built. This is the same size as the current A320 building. The FAL has the capacity to assembly 6-8 A320/A321s per month. Logically, the new building has the same capacity—but Airbus wouldn't confirm this.
Boeing's Forward Losses/Abnormal Costs
In 2021 and through 1Q2022, Boeing announced nearly $9.2bn in forward losses and "abnormal costs," which one Wall Street analysts call a euphemism for forward losses. This compares with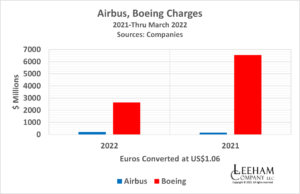 $360m in the same period for Airbus.
All its commercial and commercial military programs, except the P-8A Poseidon, now have accumulated losses, charges, and abnormal costs of nearly $32bn. The 747-8, 787, KC-46A, 777X, and 737 MAX are the relevant programs. If the KC-46A is eliminated, the commercial programs have accumulated losses, charges, and abnormal costs of $26.2bn.