Subscription Required
By Vincent Valery
Introduction  
May 9, 2022, © Leeham News: As passenger traffic is recovering from the COVID-19 pandemic, especially in the Americas and Western Europe, many airlines are eager to take delivery of more fuel-efficient aircraft. Higher oil prices and ambitious plans to reduce carbon emissions are driving new-generation aircraft demand, notably for the Airbus A320neo and Boeing 737 MAX families.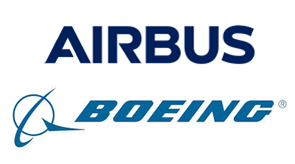 A combination of supply chain disruptions and challenges associated with increased production means that Airbus and Boeing aren't ramping-up A320neo and 737 MAX production as much as they would like. Boeing fell short last year on its 737 MAX production targets. The American company is also dealing with multiple delays in the resumption of Dreamliner deliveries.
In recent years there have been significant gaps between announced and actual production rates. The gaps have a material impact on projected OEM revenues, cashflows, and incomes.
LNA analyzes aircraft production rates on all the Airbus and Boeing programs since 2010 to assess whether the gaps were as significant in the past. LNA also evaluates the programs that were the closest and furthest away from announced production plans.
Summary
A metric to measure production line consistency;
Relatively consistent Single-Aisle rates;
More volatile twin-aisle rates;
A more consistent OEM.