Press conference
Jeff Smisek, CEO United
100 737 Max 9
50 737-900ERs, replaces 757s flown domestically.
Jim McNerney, CEO The Boeing Co.
Thanks to UA for putting trust in us.
Boeing and United go back a long, long way. Once part of the same company.
Boeing has delivered more than 1,400 airplanes to United and Continental.
With today's order, the 737 program has now surpassed 10,000 orders.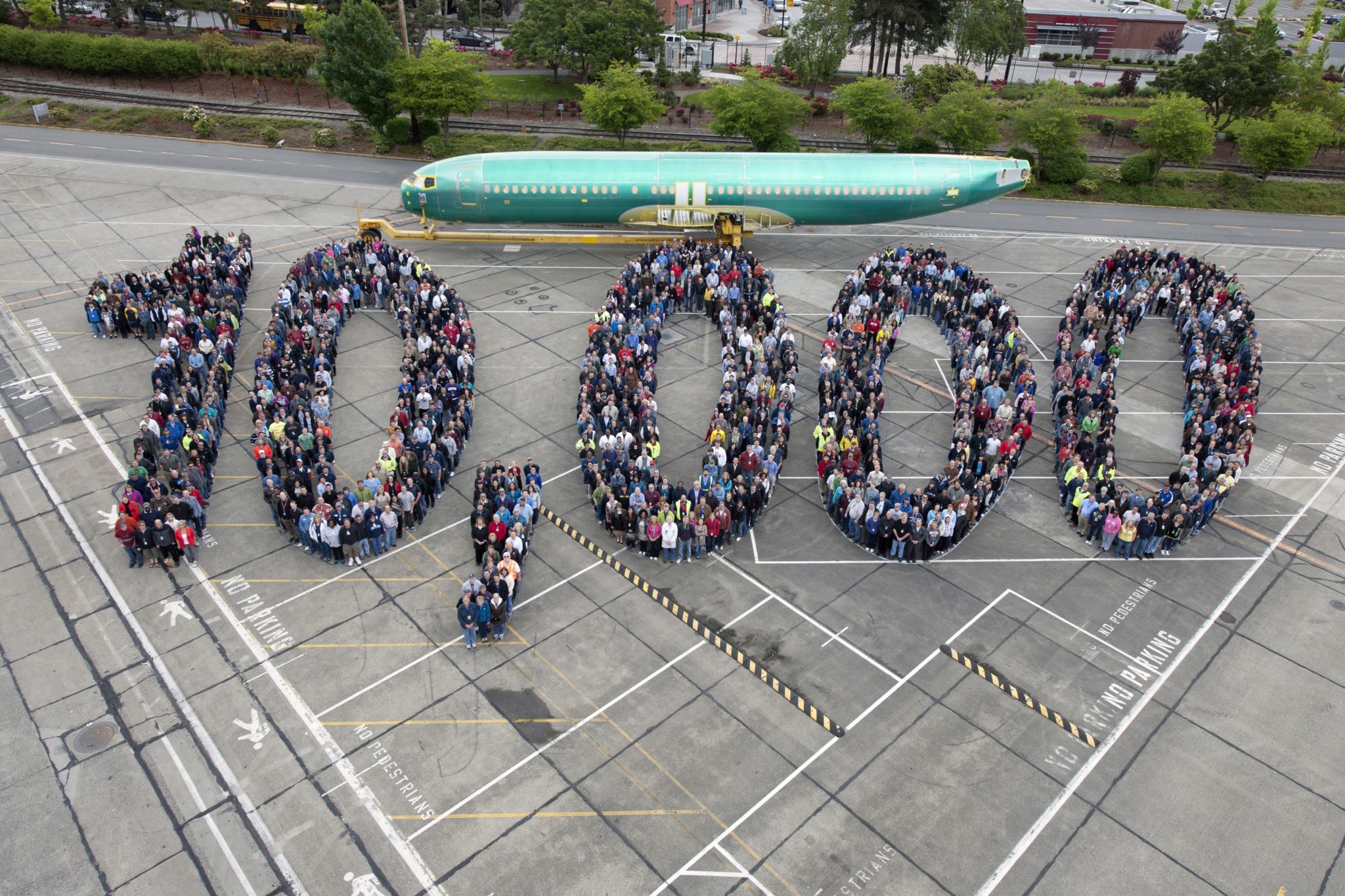 Boeing Photo.
Ray Conner, President Boeing Commercial Airplanes
The 737 MAX like the 787 will provide customers best solution in air transport.
Will provide greater value in fuel efficiency. MAX, like the NG, is perfect match for United.
Q&A:
Smisek:
$14bn value, NG delivery begins in 2013. (Where did Boeing come up with delivery positions next year?–Editor.)
-900ERs replace 757s domestically, 9 MAX will replace other, less fuel efficient aircraft including A320s. We have 152 Airbus airplanes today.
First 787 due in late September. McNerney has personally guaranteed this.
We had extensive discussions with Airbus and Boeing. Spent almost the past year in discussions with engine and airframe manufacturers.
We'll finance aircraft as we get closer to delivery.
Deciding factors we negotiated what we believe to be the best airplane with the best engines at the best price.