Boeing may not be designing new airplanes to replace the 737 NG or the 777 family, but the head of Airplane Development says Boeing employees will be busy just the same.
"We're going to be in a constant state of development for the next 10 years," says Scott Fancher, VP and GM. "We can very seamlessly move talent, move experience, move lessons learned from one development from one project to the next to maximize talent."
The 787-9 entered assembly at the giant Everett plant last month. The 787-10 has been in design for the past several years; launch is expected Tuesday at the Paris Air Show.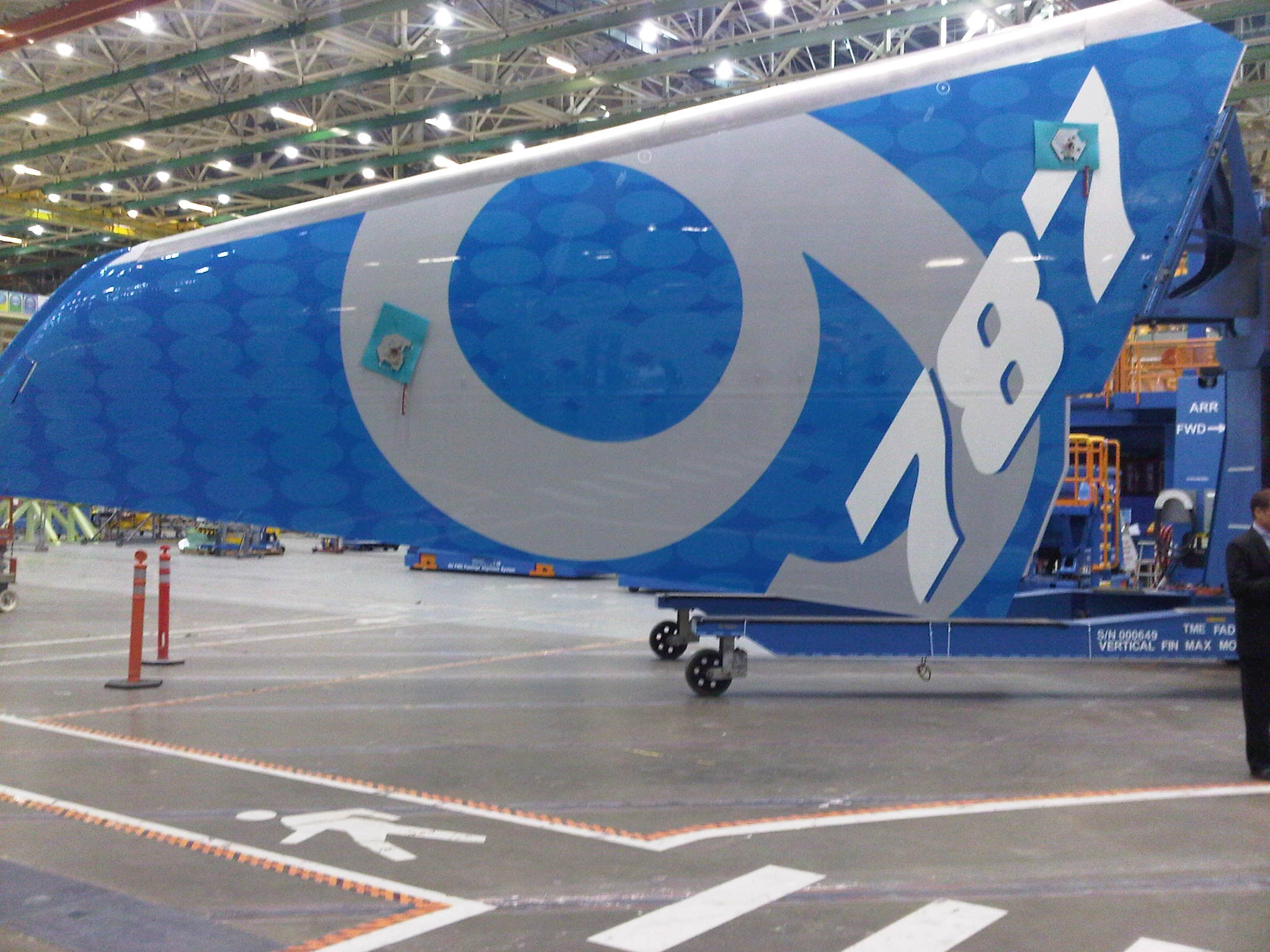 Photo by Scott Hamilton
The 777X, in two models, is expected to be launched at the Dubai Air Show with a massive order from Emirates Airlines. The 737 MAX is moving forward, with assembly of the test airplanes to begin in 2015.
"The EIS for those airplanes extends early into the next decade," Fancher said of the 777X.
The KC-46A, based on the 767 platform, is in pre-production design. The 737 NG, 747-8 and 777 continue to get Performance Improvement Packages (PIPs).
Airplane Development, a new department within Boeing Commercial Airplanes under Fancher, was created to put key talent under one roof, so-to-speak, as one way to avoid the problems of past programs.
"This becomes a one-stop shop," Fancher told an international assembly of media during the briefings in advance of the Paris Air Show.
Part of this was detailed in our post about the 777X's retention of an aluminum fuselage.
Fancher also said new airplane development needs to work with suppliers in a closely coordinated manner that provides for profitability for both. This seemed to fly in the face of recent statements by Boeing CEO Jim McNerney, who said suppliers need to cut costs.
We subsequently asked Fancher about the apparent inconsistency.
"Profitability and competitive pricing are not mutually exclusive," Fancher said. "We want our suppliers to be healthy and profitable, which they can be while also cutting their costs to be more competitive."
Fancher said that as a result of lessons learned from the 787 program, Boeing has and will bring more design work back in-house, but suppliers may build to the Boeing design. The 787 handed a great deal of design-and-build work to suppliers, which caused problems, delays and cost overruns.