UBS has this easy-to-read Table of the orders and commitments announced on Day 1 of the Paris Air Show: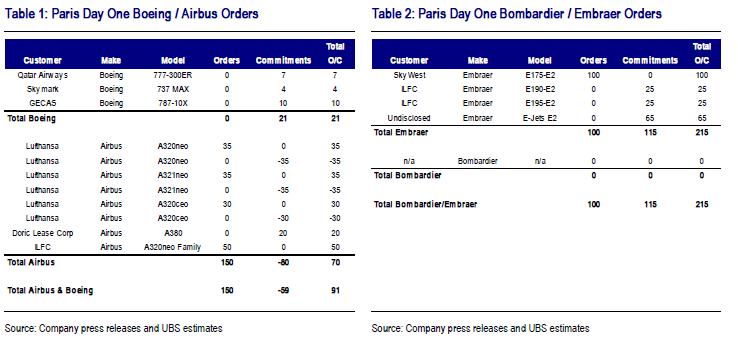 The big news, of course, is the launch of the Embraer E-175/190/195 "E2" (second generation). The press release is here.
Embraer Rendering
Airbus scored an unexpected order for the A380: 20 from specialty lessor Doric Leasing, which has financed a number of A380s. We think this is an odd deal, and it must be one that already has some A380 customers lined up.
Tomorrow is expected to be the day Boeing launches the 787-10, so it should be Boeing's day. We also believe tomorrow will be the day Airbus does a fly by of the A350 XWB. A little tit-for-tat, perhaps.