Contrary views of Mulally: With increasing media speculation about the prospect of Alan Mulally returning to Seattle to take the helm of Microsoft, a company in need of strong and creative leadership, two interesting and contrary views of the former CEO of Boeing Commercial Airplanes emerged.
The first we'll put up is from Steve Wilhelm at the Puget Sound Business Journal, who wrote this piece recalling Mulally. The second is an old Business Week article that is considerably less flattering.
Mulally was passed over to head The Boeing Co. twice. After the second time, he left to become CEO of Ford Motor Co., saving it from bankruptcy (rivals GM and Chrysler didn't avoid this fate), and remaking it into a profitable entity.
Many at Boeing believe that had Mulally stayed, many of the problems that emerged from the 787 program would have been avoided. This is, of course, a matter of speculation, but there is no getting around that his successor, Scott Carson, as a finance expert and salesman, didn't have the engineering background necessary to cope with the emerging debacle of the 787 and 747-8 programs.
Microsoft has been stagnant under the tepid leadership of Steve Ballmer. Mulally, at 67, is old by CEO standards, but he certainly would shake things up at the stodgy company.
A retrospective New York Times article talks with Mulally and looks at Boeing in May 2006. Four months later, Mulally was CEO of Ford.
Cathay considers 420-seat 777-9X: Cathay Pacific Airways is considering becoming a launch customer for the Boeing 777X, reports Aspire Aviation. The configuration considered is a 420-seat version. Aspire cites an internal CX newsletter.
We noted on September 10 that Air Canada is jamming in 458 seats in a Boeing 777-300ER. The 777-9X is somewhat larger so it's obvious CX won't be using a similar seat pitch or business/first class size as Air Canada. But at 420 seats, this, too, is solidly within the Very Large Aircraft sector. (Boeing insists the 777-9X is not a VLA, however.)
As with the Air Canada -300ER, and as we have written many times, the -9X makes the 747-8I irrelevant and, in our view, represents the final nail in the coffin of the poor-selling 747-8I. The 9X in an Air Canada configuration probably would easily push 450 seats, becoming a clear threat to the Airbus A380. We think this is why Airbus began touting 11 abreast coach seating for the dual-deck airplane, adding 40 seats to the capacity. So far as we know, no airline has bought into this concept.
The VLA market was fragmenting already with the current generation of aircraft (777, A330, 787 and soon the A350). It will shrink further with the 777-9X.
Airbus had maintained a consistent 20-year forecast of about 1,200-1,300 VLA passenger models since it launched the A380 in 2000. Boeing has reduced its forecast to a mere 540 VLAPs. Airbus released its latest 20 year forecast on September 24 in a press conference in London that continues to predict the same number of VLAs over the next 20 years. We're already 13 years into the original Airbus 20 year forecast for VLAs, and the figure hasn't changed much since then (in fact, it's gone up slightly).
As we wrote way back in July, the A380 continues to struggle.
Long Haul Flight Log: This is priceless. And accurate. Hat tip to Mary Kirby.
An Aside: We often take our Golden Retriever to Soaring Eagle Park in King County for a hike. One morning this week, we came across this scene of backlit morning sun, some fall colors and a spider web (center of the picture). This Blackberry photo doesn't do the scene justice, but we thought we'd share this example of Mother Nature's work anyway.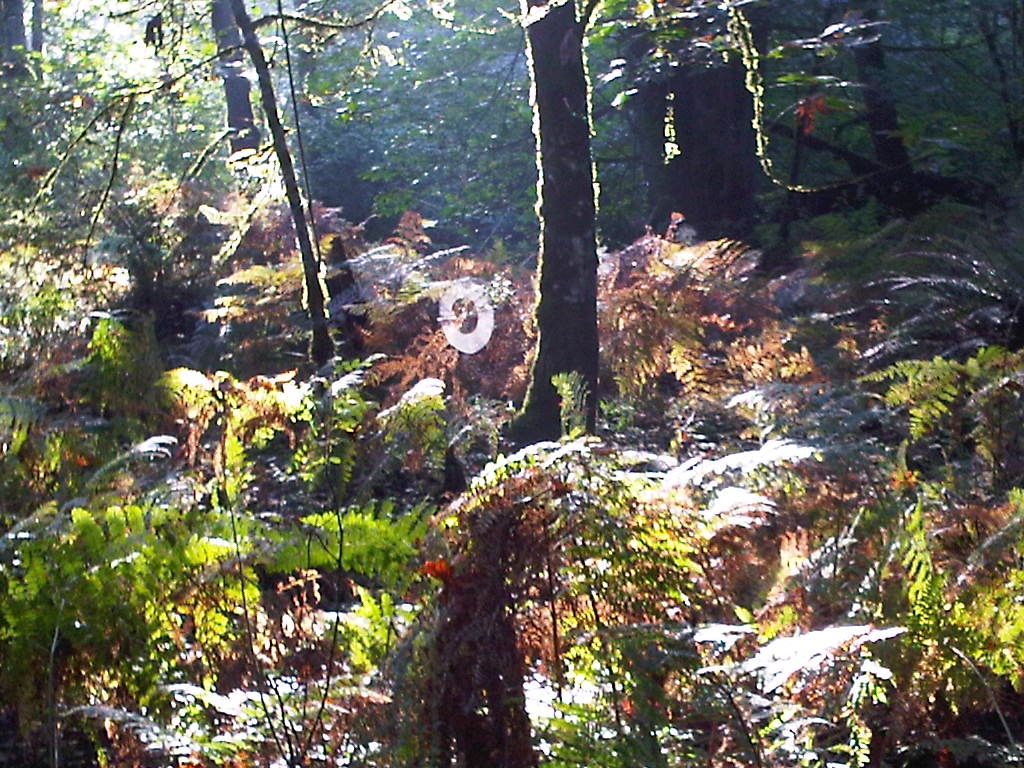 Photo by Scott Hamilton