Subscription required.
Introduction
Airbus is poised to produce more medium twin-aisle airplanes than Boeing by the end of 2017 and maintain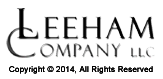 the lead into the early 2020 decade, according to production rates that have been announced, unannounced and based on estimates according to production gaps; and other information, a Leeham News and Comment analysis shows.
The wide-body arena has traditionally been Boeing's to dominate. Although Airbus has outsold Boeing in this sector in recent years, Boeing's greater production capacity and earlier-to-market 787 vis-à-vis the A350, which will only deliver to its first operator next month, maintained the advantage for Boeing's market share for years.
The A340 wasn't a high-demand airplane, eclipsed as it was by emerging ETOPS authority and a highly desirable, very efficient 777 Series.
Airbus and Boeing each face challenges with their aging wide-bodies. The 777 Classic is now on its downward life cycle following the launch of the re-engined, re-winged 777X. Boeing claims it can maintain current production rates of the Classic, but the official line is about the only one that believes this.
Airbus' A330 Classic, now called the ceo after the launch of the A330neo program, similarly was headed toward sharp declines in the production rates. Airbus quickly achieved 121 commitments for the neo, but first delivery isn't planned until December 2017 (which probably means 1Q2018) and it still needs to bolster the backlog of the ceo, which drops sharply in 2016. Airbus has been far more transparent than Boeing about the risk to the production rate, and announced a reduction from 10/mo to 9/mo in 4Q2015. We don't think this will be enough, and Airbus has talked about rates of 7-8/mo.
With this as a backdrop, we believe Airbus will begin out-producing Boeing in medium-wide-bodies within a few years. We leave out the Very Large Aircraft as highly niche. But inclusion would only make the case worse for Boeing. We expect the 747-8 production rate to be cut from 1.5/mo to 1/mo, with an announcement coming as early as next month. Airbus is currently producing the A380 at 2.5/mo.
Summary
We forecast the crossover point in production favoring Airbus in 2017.
Airbus has notified the supply chain to plan for a higher-than-announced rate of 10/mo for the A350.
We expect the A330ceo rate to be further reduced, offset by the ramp-up of the A330neo.
We expect the 777 rate to begin falling in 2017 and continue to fall up to the EIS of the 777X in 2020.
Ramp up of the 777X rate will take several years, providing Airbus a production rate advantage from 2017 through at least 2022.
Airbus already has the advantage over Boeing in the single aisle sector. Gaining the advantage over Boeing in the twin aisle sector brackets Boeing in a way that has never been done before.